Have you ever wondered why you feel so good when you enter a hotel room? Is it only the food that attracts you towards any particular restaurant?
The answer is a simple "No."
Then why do you feel the way you do?
It is because of the décor and the ambience of such places that immediately lift up your mood.
With everything available at your doorstep these days, you can even turn your home into your cozy den and enjoy its beauty all the time.
Home Décor Ideas for Every Room:
Living Room
This is where you spend most of your leisure time relaxing, grabbing a drink or watching a movie together with your loved one. By following the suggestions below you can turn it into your personal relaxation zone.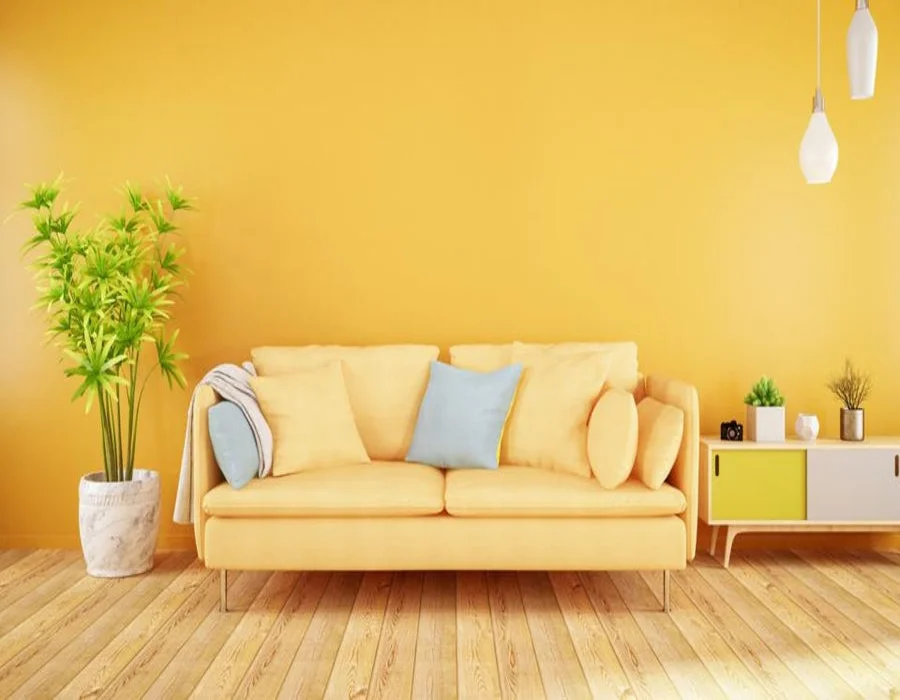 Choose a bright yellow or orange color for the walls
Cover the wall at the back of your couch with wallpaper that matches with your personality. It can be patterns or even quotes that are trending now.
Place a soft couch cover matching with the wall color to make your sit-outs comfortable.
Use multi-colored cushions to add to the décor. They can literally lift your mood up.
Do not forget to place a nice lamp shade with a long standing shelf beside the couch. You switch it on when you are watching a movie or when spending some uninterrupted time alone on the couch.
Decorate the long standing shelf with arte-facts, showpieces and books. You can read them whenever you want to while sitting on the couch.
A small money plant in a glass will look fabulous on the center table. The green of the leaves will add nature to the drawing room.
Finally, hang a beautiful painting on the wall which is comparatively smaller than the others.
Just below the painting, place a mattress and cover it with a pastel shade bed sheet and few multicolored cushions. Now you know where to go with your favorite book in hand.
Bedroom
This is where you literally dream. So, it has to be special. You need to make it a place you love to lie down and sleep after a hectic day at work. You need to be very selective while decorating this part of your house.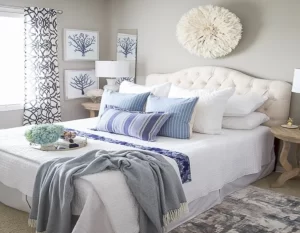 Choose your curtains wisely. If you live in a cold place, use light curtains to bring in some light inside the room. If you are from a warmer zone, buy dark colored curtains to keep the room cooler.
Place the bed in front of the wall opposite to the window so that you can watch sunrise or sunset from it whenever you feel like.
Use light colored cotton bed sheets for the bed to experience maximum comfort.
Hang a painting with a soothing theme on the wall behind the bed. Buddha paintings are most preferred ones as it adds quality to the décor of the room.
Place a large vase in one corner of the room with any indoor plant in it. Plants look so pleasant anywhere inside the house.
One or two dream-catchers or wind chimes make the bedroom a perfect place to drool and fall asleep.
Dining Room
This is the place where you don't just eat but make memories with your family. A place where you spend quality time with your family over food has to be perfect.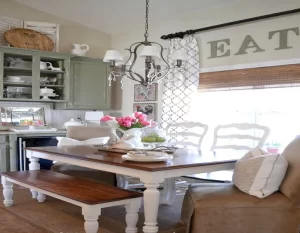 Place your dining table in one corner of this room and hang a dimmer light over it. This will create the effect of a restaurant.
Use a table cloth that matches the color of the room and then place the table mats accordingly.
Keep an indoor plant on one side of the dining table. It is the easiest way to make the look better.
Simple single colored plates and silver plated cutlery does the wonder here. Use them to keep the dining table ready for the meal.
If possible use food related paintings to decorate the walls of the dining area.
Place a crockery cabinet just beside the dining table to make the place look cozier.
Kitchen
Although this is not the place to spend much time but women, especially housewives, end up staying there for long. Even the kitchen can be transformed into your favorite place.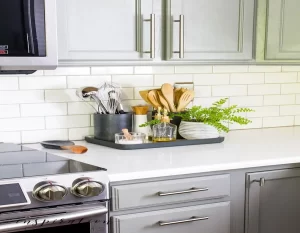 Organize your kitchen with separate jars and containers to store your raw materials in a stylish way. Different types of beautiful containers are available online.
Once again, place a money plant or an Aloe Vera plant in one corner.
Use cooking quotes framed images to decorate the walls in the kitchen.
Most importantly, keep all the utensils organized so that the kitchen makes you feel to be in it always.
Bathroom
This is the place where you flush out your tiredness and pain every day. Many people love to stay inside for longer period of time, thinking or relaxing after a hardworking day.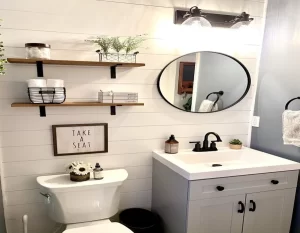 Organize your toiletries and place them in the bathroom shelf as per the requirement
On one of the shelves, put one or two books for light read, when necessary.
Here also you can obviously use a plant to make you feel fresh when inside.
Keep the hand towel, shower caps and bath towel clean, dried and folded for use all the time.
Judging by the busy schedule and the ongoing pandemic, travelling has particularly become difficult. Don't feel upset about it. Re-décor and transform your homes into cozy dens that will give you the feel of staying in a hotel room or eating in a restaurant.