Love to paint but have not done for years?
Wondering how to start again?
Well, here is the start button for you to nurture your hobby further. Before indulging in the pleasure of creating art, it is important to gather the following painting accessories. Then there will be no stopping but just a smooth ride towards becoming a painter.
"All you need to paint is a few tools, a little instruction, and a vision in your mind."

-Bob Ross
10 Basic Supplies required to Start Painting:
Acrylic/ Water/ Poster Colors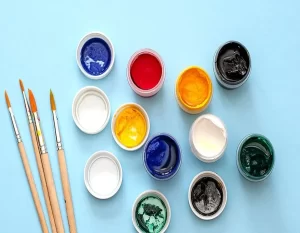 To start with, you can start with any one of the three types of colors- Acrylic or Water or Poster. It is best to avoid Oil colors in the first go because expertise is required to use those. If you are doing it for the very first time, then it is best to use the student quality of colors or else experimenting with the artist's quality of colors will not be a bad idea. You can choose or combine different brands of colors to understand what you are comfortable working with. The finest pigments are always available under the umbrella of artist quality colors. You can get them here.
The following colors are must for beginners:
Cardinal Red
Cardinal Yellow
Viridian Green
Crimson
Navy Blue
Titanium White
Ivory Black
Canvas or Other Painting Surfaces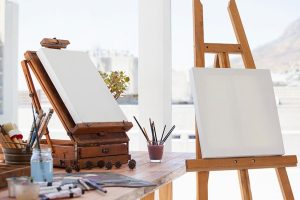 Although paintings can be done on wide variety of surfaces, canvases are the most used one. They are available in different sizes and shapes which makes it even easier to choose and get on with the creative work. Stretched canvases are very convenient for starters and they can be easily hung after completion.
Pencil or Charcoal
Not that all professional artists need pencil or charcoal to draw the outline of the images before painting but a starter like you will surely need it. You can draw the outline on the canvas or whatever surface you have chosen and then fill in the places with colors. This will reduces the chances of making mistakes if you are a beginner.
Painting Brushes
There are different types of paint brushes but there are mainly 8 shapes that are mostly used by artists or painters working with acrylic or water or poster colors. You can use both round and flat brushes as per your comfort to give shape to your creativity. Look at the image below to know the shapes of the commonly used brushes.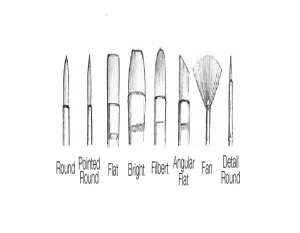 Three types of brushes and their uses:
mid-size brushes for versatility
small-size brushes for detail work, and
large-size brushes for painting large areas and washes.
Easel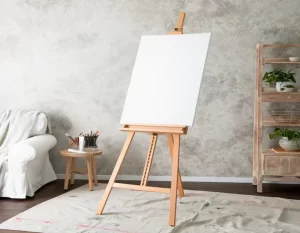 It is a wooden or metal stand that is used to hold the canvas and other painting surfaces so that the painting work can be done with ease. The stability and the mobility matter the most when it comes to choosing an Easel.
Types of Easel Available in the Market:
A-Frame Easel
H- Frame Easel
Tabletop Easel
Giant Easel
Convertible Easel
French Easel
Single Mast Easel
Display Easel
Children's Easel
Color Mixing Palette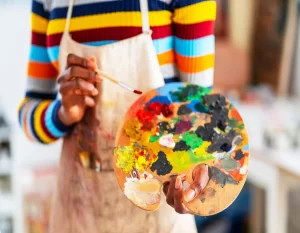 When creating something with paint, it is absolutely important to know about the blending techniques and to do that right, you need to have a color mixing palette. Color mixing palettes are necessary to those who want to mix colors to get the desired shade for the painting.
Different types of palette that you can choose from are as follows:
White Plastic Palette
Plexiglass Palette
Clear Acrylic Palette
Traditional Wooden Palette
Palette Knife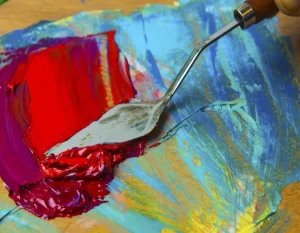 To many of you a palette knife is probably a blending tool for paint but this is only the half truth. There are many professionals and experts who use palette knives to create broken color paintings and 3d effect on canvases. This is definitely not a mandatory tool for painting but it can definitely make your painting work quicker and easier. You can get palette knives online here.
Water Container
Be it water colour or poster or acrylic colour, some amount of water is necessary to soften the pigments and the wash the brushes after use. It is a necessary tool to include in the list of items for painting. It is best to use to containers for this; one for washing light colours and the other one for dark colours.
Rag/ Paper Towels
A spare rag or paper towel is also required while doing painting work to dry the wet brushes and to soak in excess paint from canvases at times. When working with paints, one such rag is always handy to escape disasters.
Varnish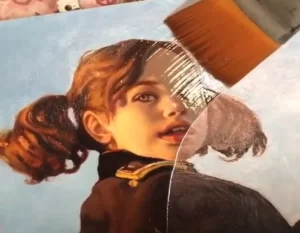 Artworks are creative expressions and they are valuable. So, it is important for you to preserve the artwork that you have created with so much of effort and care. Varnish is responsible for creating that magic by providing that protective coating. If you are working with acrylic colours, using varnish spray is a must to make it durable and long lasting.
So, what are you waiting for?
Just grab your tools and start giving form to your creative persona.