Are you into binge-watching web series like me, and the Netflix subscription is demanding your undisturbed attention? Wondering what to watch next?
Did the recent Emmy Awards 2022 trigger you further?
Well, if you are confused about what to choose from the vast list of television shows that have topped fandom and won many hearts (and awards!), then here are 5 Emmy-nominated shows that you would enjoy watching.
Ozark (Drama Series)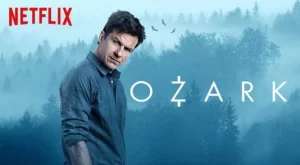 Nominated for the "Outstanding Drama Series," Ozark is a crime drama revolving around money laundering. Steeped in drama, the Bryde family moves to Lake of the Ozark to experiment with their luck and win back what is lost. Unfortunately, the family gets entangled with criminals, and things turn unpleasant. The Netflix series has been divided into 4 seasons and 44 episodes.
Julia Garner won the Supporting Actress in a Drama Series at the 74th Primetime Emmy Awards this year for her outstanding performance as Ruth Langmore. Starring Jason Bateman and Laura Linney in the lead, this American television series is worth every minute.
Watch it here: https://www.netflix.com/watch/80117807?trackId=255824129
Inventing Anna (Limited Series)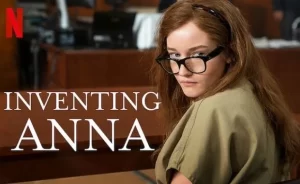 A thrilling and dramatic outlook into the strategies and life of a con artist, Inventing Anna, is based on the real-life story of Anna Delvey/ Sorokin, who conned the New York wealthy and did it well. Keeping true to its essence, the Netflix series introduced certain elements to up the game and created an incredible masterpiece that is being lauded by all.
Shonda Rhimes has rewritten the original New York article by Jessica Pressler titled "How Anna Delvey Tricked New York's Party People." She has added the necessary twists to create this exclusive Netflix limited series (1 Season) with just 9 episodes and Julia Garner (Emmy-nominated actress) in the lead. The story revolves around Russian Anna Sorokin, who duped New Yorkers by pretending to be Anna Delvey, a German woman and heiress to immense wealth.
Watch it here: https://www.netflix.com/search?q=Inventing%20Anna&jbv=81008305
Squid Game (Drama series)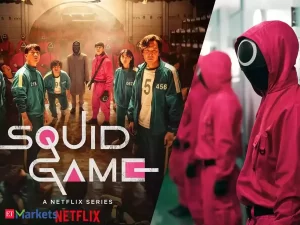 This Netflix series is based on how 456 players, explicitly chosen based on their financial crisis, play a deadly game of life and death to win the ultimate award of (₩)45.6 billion (Korean Republic Won) cash prize. This Korean drama focuses on how these players compete against each other and survive against the challenging twists thrown by the organizers of the game. With each player losing the game, they also lose their life, and this loss is converted into addition of ₩100 to the final amount.
Lee Jung-Jae won the Lead Actor in a Drama Series (Emmy Awards 2022) for the show and has been supported by an outstanding team of actors like Park Hae-soo, Wi Ha-joon, and HoYeon Jung, who play this game of physical and psychological twists. The series has been divided into 9 episodes in Season 1 and has promised Season 2 soon.
Watch it here: https://www.netflix.com/search?q=squid%20game&jbv=81040344
Nailed It! (Reality TV Series)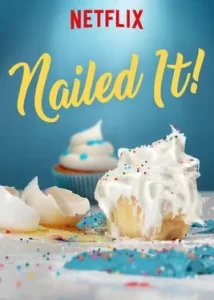 This delicious and colourful reality show on Netflix involves amateur bakers competing against each other to win the trophy and a $10,000 cash prize. To win the show, the participants must replicate previously made complicated cakes and other confectionaries. These home bakers are specifically chosen based on their track record of baking terribly. The series has been served through 6 seasons divided into 6 episodes, with an exception in Season 4 (8 episodes) and Season 2 (7 episodes).
Nailed It! has been nominated for the Outstanding Competition Program for the 74th Primetime Emmy Awards. Nicole Byer and Jacques Torres play host in the show, and Nicole Byer has been nominated for Outstanding Host for a Reality or Competition Program (2022).
Watch it here: https://www.netflix.com/search?q=nailed%20it&jbv=80179138
Maid (Limited Series)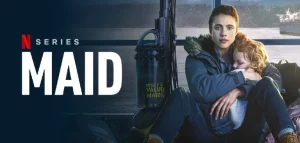 Inspired by Stephanie Land's book Maid: Hard Work, Low Pay, and a Mother's Will to Survive, the Netflix drama Maid revolves around the life of a young mother after escaping from an abusive relationship with her boyfriend. It highlights the struggles of her life as a cleaner, providing for her daughter, and dealing with her ex-boyfriend and family.
Margaret Qualley plays the lead as Alexandra "Alex" Russell in this limited series (1 season) with 10 episodes, highlighting her story of rebuilding her life with her daughter. Molly Smith, who has adapted the story, has been nominated for the category Writing for a Limited or Anthology Series or Movie (Emmy Awards 2022) for the 10th episode "Snaps." John Wells has also been nominated in the category Directing for a Limited or Anthology Series or Movie (Emmy Awards 2022) for directing the 9th episode, "Sky Blue."
Watch it here: https://www.netflix.com/search?q=maid&jbv=81166770
Check out other Emmy nominations and winners for 2022 here.
Check The 5 Best Literature to Film Adaptations of All Time to watch and unwind.