"One cannot think well, love well, and sleep well if one has not dined well."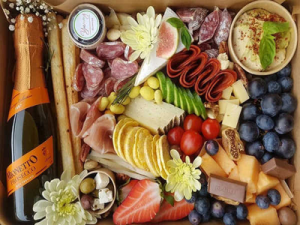 India is the country connected to food; as we are happy we have food; we are sad we have our comfort food, we achieved something we have food. However, did you know that many eateries in the nation date back to the period before independence? As our existence is anchored in the past, it can never be considered antiquated. The same holds true for Indian restaurants that have been in operation since before Independence. Having withstood the test of time, decades, and eras, these antique eateries still stand firm, keeping their own spirit and bringing back fond memories with delectable cuisine.
If you want to know, then continue with this blog and get to know about five classic eateries that belong to pre-independence times.
1. Karim's Delhi
Karim's, which Haji Kareemuddin founded in 1913, has come to represent delicious Mughlai food in India. Many 5-star restaurants have featured the food of the emperors, but you'll keep returning to Karim's for its opulent Nihari for breakfast that was cooked all night, the very rich Badam Pasanda, Paya, and the Chicken Jehangir. Since its humble beginnings in Galli Kababian's Jama Masjid, Karim's has grown to include a number of sites. According to legend, the first chefs of Karim's were employed by Bahadur Shah Zafar and Shah Jahan in their royal kitchens. What do you call iconic? Mutton Nihari and Chicken Jahangiri are two dishes you just must try.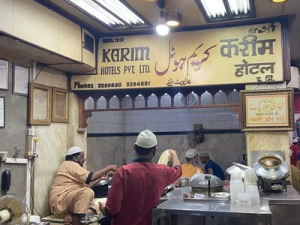 Average cost: ₹800 for two people
2. Glenary's, Darjeeling
If you are visiting Darjeeling, then this is the place in front of which you are posing for pictures, right? Do you know that an Italian named Vado founded Glenary's? However, it was eventually delivered by the family of a local employee who rose to the position of manager at Glenary's. This is a more than a century-old, traditional bakery and restaurant. Glenary's is quite popular with both residents and visitors. Over a century old, the charming bakery/restaurant is popular with both residents and visitors. The pastries of Glenary's, which is renowned for its baking, are exceptional. They also provide delicious Darjeeling tea, fresh meat pies, sticky cinnamon buns, and apple pies.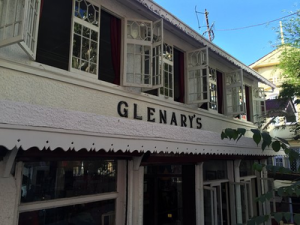 Average cost: ₹1000 for two people
3. Indian Coffee House, Kolkata
This College Street tavern, which Nutan Chandra Barua founded in 1918, has a history dating back more than a century. Kazi Nazrul Islam, a poet, and singer, Shibram Chakraborty, and many others frequented this location to drink tea and exchange ideas on strategies and policies. Originally constructed in 1876 as the Albert Hall, it was renamed the popular ICH in 1942. The Albert Hal was a well-known location for a number of significant conferences and talks, including the event for Netaji Subhash Chandra Bose's inauguration as the president of the Congress in the 1920s. When Netaji Subhash Chandra Bose attended Presidency University, he would stop by to hear Nazrul's songs and poetry. The must-order items on the still-very-cheap menu are the mutton cutlet and chicken kabirazi.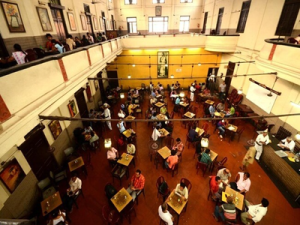 Average cost: ₹ 200 for two people
4. Flury's, Kolkata
The first place that springs to mind for the majority of Kolkatans when they think of relaxing with friends over a delicious cup of Darjeeling tea is Flurys. Flurys was established in 1927 by Mr. and Mrs. J. Flury and is located on Park Street in the center of Kolkata. This British tea shop from before independence has a lovely old-world elegance and is well known for its rum balls, meringues with cream, and an excellent English breakfast. Satyajit Ray is said to have had a credit account at Flury's and frequented the restaurant every Sunday for brunch. The chicken coronation croissant sandwich, the creamy garlic and mushroom on toast, and other dishes with basic flavors yet smell and taste amazing in this renowned restaurant.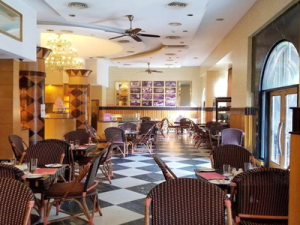 Average cost: ₹1000 for two people
5. Britannia and Co, Mumbai
Britannia, one of Mumbai's most popular eateries, began welcoming British servicemen stationed in the Fort district in 1923. Mumbai residents go to Britannia, a cult restaurant, for some genuinely authentic Parsi food. Warm and cozy, Britannia hasn't altered much from the day it was originally made available to British servicemen stationed nearby. Even the original Brentwood furniture from Poland that the preceding generation imported is present there! Due in part to its straightforward yet tasty Irani and Parsi meals (thanks to Boman's late wife, Bachan, who was a Parsi), Britannia manages to compete with Mumbai's diminishing number of true Irani eateries. The establishment still has its original character and antique furniture, with the personal touch of the current owner. They have amazing Mutton and Chicken Berry Pulav, which are must-tries.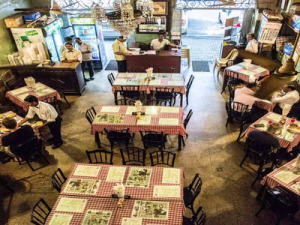 Average cost: ₹1000 for two people
If you know of one in your city or have visited any of the ones on our list, let us know in the comments section below. What do you think of that nostalgic taste?