Yes, you read it right that there are places that we can visit in summer and enjoy to our fullest. You must be wondering how is it possible that we can go to any place and enjoy ourselves when the temperature is high and we are about to drown in our own sweat. Some so many people love to go outside and have fun but avoid going outside in summer because how can one enjoy the hot and humid climate. But, wait…Why worry when we are here to help you. We are here to help you find out those places where you can go and have blast.
Nicco Park
In summer Nicco Park is one of the best places to visit and relax yourself. Nicco Park is a popular amusement park that is commonly frequented for enjoyment and pleasure. It is also known as the "Disney Land of West Bengal" and receives a huge number of visitors throughout the year. The park is powered entirely by solar energy, which produces no pollution.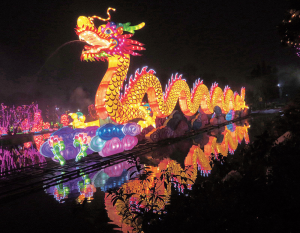 Things to do in the park
Water Ride
Nicco Park also offers a water park named Wet-o-Wild, which features themed water slides and a variety of water attractions. Wet-O-Wild is the place to be whether you want to relax, unwind, or experience the excitement of an adventurous water ride. The Lazy River, Splash Pool, Wave Pool, Tube Slide, Rain Dance, Pirate Bay, Kiddies Pool, Body Slide, Family Swirl, Niagara Falls, and the Wave Runner are among the rides available. Wet-O-Wild is a great place to visit on a hot summer day if you want to cool down. So, go to the water park first and enjoy till the temperature gets lower after that enjoy other adventurous rides.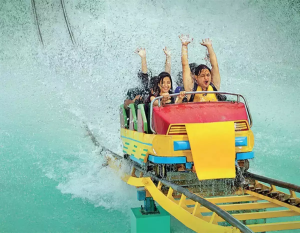 Adventurous Ride
There is a range of thrilling adventure rides to pick from for people who want to get their adrenaline pumping. The River Cave, which is the first river ride in the dark, is one such ride. The experience has paddle boats that go along a canal in the dark, as well as volcano explosions and dinosaurs. Sky Diver, Pirate Ship, Bull Ride, Twist and Turn, Flying Saucer, Moon Raker, Cyclone, Water chute, and other rides are available. These are some of the most enjoyable rides in the city.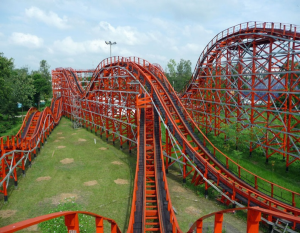 Family Ride
Nicco Park provides a variety of rides that both children and their parents will love. They may start with a fun Toy Train Ride that will take them all across the park. The voyage is complemented by lively music that adds to the enjoyment of the toy train ride. There's a Family Carousel that offers a simulated horse ride on a spinning platform, as well as a Crazy Tea Party Ride that may transport one to Alice in Wonderland. The greatest method to enjoy a panoramic picture of the surroundings is to take a cable car/gondola trip across the Paddle Boat Lake. A Lazy River Ride on a canal or a Paddle Boat Ride on the lake is also options.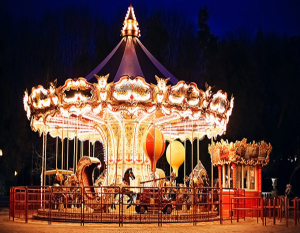 Other Attractions
Nicco Park's attractions include lush green gardens and a 40-foot-high waterfall in addition to the exciting rides. A Bowling Alley, an Eiffel Tower that can be climbed for a panoramic view of the park, a genuine decommissioned MIG-21 Fighter Plane, a 4D movie theatre, an Underwater Exhibition called 'Oceanica' that houses about 75 live marine animals, and a Haunted House with high-quality effects and sounds that will scare everyone entering the house are also available at the park.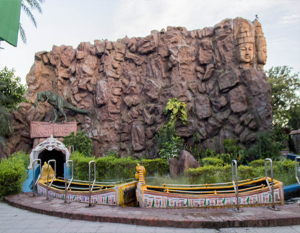 Food Court
Bengali, North Indian, South Indian, Chinese, and Italian snacks and meals are available in Nicco Park's food court/food park. Even apart from the food court, you can grab food from KFC, Flurry's, Wow Momo, and other famous food outlets located inside the park.
How to reach
Nicco Park is roughly 7 kilometers from Kolkata Railway Station and 14 kilometers from Airport. So, once you've arrived at one of these locations, you may take one of the following routes to Nicco Park. You can take a cab or taxi from Howrah, Sealdah or Kolkata railway station and reach the place.
Tip
Currently, they are offering special discounts on various packages. Go to their official website and book the ticket online.
Timing for the park: 10:30 a.m. to 6:30 p.m.
Timing for the rides: 10:45 AM to 07:30 PM
Snow Park
Yes, you heard it right! There is a snow park in Kolkata where you can go and avoid the scorching heat. The Snow Park in Kolkata's New Town, inside the Axis Mall, which covers an area of 9000 square feet, is a must-see, one-of-a-kind theme park for everyone who wants to experience snow and extreme cold conditions. Temperatures as low as -6 degrees Celsius are possible here.
Things to do in the Snow Park
Ice disco: This is a stage where you may dance your heart out on the ice to loud music and spectacular lighting. A live DJ will provide the music.
Snow football: There is a tiny ice football field where tourists may try their hand at playing ice football.
Snow Play and Snow Blasters for Kids: This pastime allows adults to channel their inner child. Snow blasters are used to shoot down your opponents. Snow fighting is a typical term for this activity.
Trick Photography: You sit in Snow Park and take a picture of yourself standing next to the Swiss Alps, hence the name.
100 km/h cold winds: Another Snow Park attraction lets you experience what it's like to be stranded in a snowstorm.
Mountain Climbing: Give mountain climbing a try and enjoy the rush.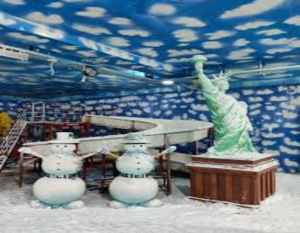 Address:
AXIS Mall, Snow Park,  Block No. B and C, 6th floor, Action Area – 1, New Town, Rajarhat, Kolkata – 700156
How to Reach
New Town is located in the Rajarhat region, it is well connected to the rest of the city and may be reached by bus, rail, or taxi. The railway station closest to you is Howrah Junction. To get to Axis Mall, you may either get a cab from one of Kolkata's top car rental firms or take a city bus that stops in New Town.
Timing:
The Snow Park is open on all days of the week between 11:00 AM and 8:00 PM.
Entry Fees:
INR 500 each person for one hour.
So, don't sit at home and worry that it is hot outside and you cannot visit anywhere, grab your bag, put all the essentials and visit these places.