When it comes to Indian cinema, Bollywood often takes the spotlight. While Bollywood has produced its fair share of thrilling blockbusters, there is a treasure trove of underrated thriller movies from different regions of India that deserve recognition. These movies offer gripping narratives, intriguing plot twists, and exceptional performances that keep viewers on the edge of their seats.
Let us find out some of the underrated thriller gems of the Bollywood.
#1 Andhadhun (2018)
Andhadhun, directed by Sriram Raghavan, is a dark comedy thriller that defies expectations at every turn. The story revolves around a blind pianist who becomes embroiled in a murder mystery. With its clever plot twists, exceptional performances by Ayushmann Khurrana and Tabu, and a masterfully crafted screenplay, Andhadhun keeps audiences guessing and questioning the characters' motives until the very end.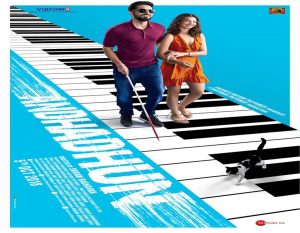 #2 Raman Raghav 2.0 (2016)
Directed by Anurag Kashyap, Raman Raghav 2.0 is a neo-noir psychological thriller inspired by the notorious serial killer Raman Raghav. The film stars Nawazuddin Siddiqui as the psychopathic killer and Vicky Kaushal as a cop on his trail. With its dark and gritty atmosphere, intense performances, and gripping narrative, Raman Raghav 2.0 offers a chilling exploration of the human psyche.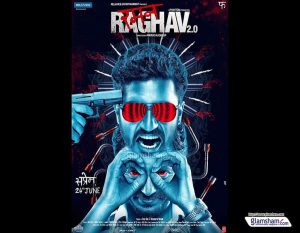 #3 Johnny Gaddaar (2007)
Directed by Sriram Raghavan, Johnny Gaddaar is a neo-noir crime thriller that follows a group of five men involved in a heist. As greed and betrayal come into play, the story takes unexpected twists and turns, keeping the audience on the edge of their seats. With stellar performances and a gripping narrative, this film offers a thrilling cinematic experience.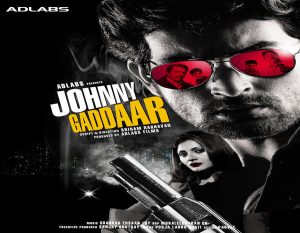 #4 Ittefaq (2017)
A remake of the 1969 film, Ittefaq is a Hindi mystery thriller directed by Abhay Chopra. The movie revolves around two suspects involved in a murder case and a cop trying to unravel the truth. With its tight script, intense performances, and suspenseful storytelling, Ittefaq keeps viewers guessing until the final revelation.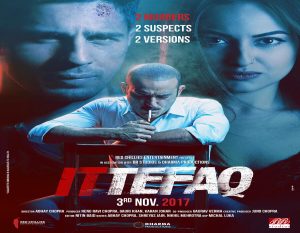 # 5 Samay: When Time Strikes (2003)
Samay, directed by Robby Grewal, is a Hindi crime thriller featuring Sushmita Sen as a tough police officer investigating a series of murders committed by a serial killer. With its intricate plot, well-executed suspense, and a captivating performance by Sen, the film offers an engaging and thrilling experience.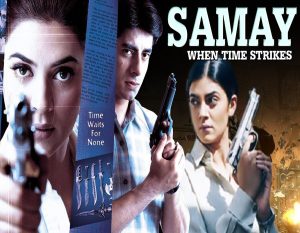 # 6 Aamir (2008)
Aamir, directed by Raj Kumar Gupta, is a psychological thriller that follows the journey of a doctor who gets caught in a web of crime and terrorism. As he is forced to carry out tasks under duress, the film explores themes of identity, morality, and redemption. With its realistic portrayal and intense storyline, Aamir leaves a lasting impact.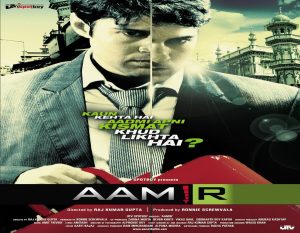 # 7 Manorama Six Feet Under (2007)
Directed by Navdeep Singh, Manorama Six Feet Under is a neo-noir thriller that follows a failed writer who gets entangled in a web of conspiracy and mystery. Starring Abhay Deol in the lead role, the film offers a gripping narrative, atmospheric cinematography, and a suspenseful plot that keeps the audience hooked until the end.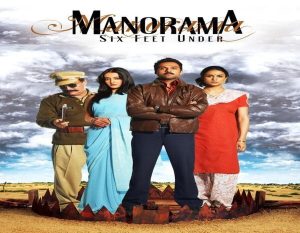 # 8 Ek Hasina Thi (2004)
Directed by Sriram Raghavan, Ek Hasina Thi is a neo-noir thriller starring Urmila Matondkar and Saif Ali Khan. The film follows a woman seeking revenge after being betrayed by her lover. With its engaging screenplay, dark atmosphere, and a standout performance by Urmila Matondkar, Ek Hasina Thi keeps viewers hooked with its twists and turns.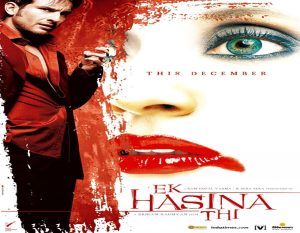 # 9 No One Killed Jessica (2011)
Directed by Raj Kumar Gupta, No One Killed Jessica is a crime thriller based on a real-life incident. The film explores the murder of Jessica Lal and the subsequent fight for justice. With compelling performances by Rani Mukerji and Vidya Balan, the movie sheds light on corruption, media manipulation, and the power of public outcry in seeking truth and justice.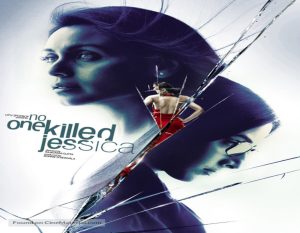 # 10 Table No. 21 (2013)
Table No. 21, directed by Aditya Datt, is a psychological thriller that explores the consequences of a deadly game. Starring Rajeev Khandelwal, Tena Desae, and Paresh Rawal, the film revolves around a couple who participate in a game show that takes a sinister turn. With its intriguing premise, intense moments, and a gripping climax, Table No. 21 offers an underrated and thrilling cinematic experience.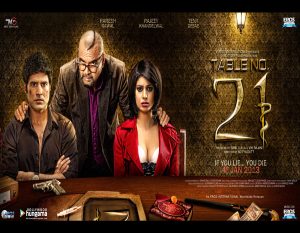 Underrated thriller movies from India have proven time and again that they can deliver spine-chilling experiences on par with international standards.
So, the next time you're in the mood for a suspenseful and gripping cinematic journey, remember to give these underrated Indian thriller movies a chance. You might just discover a new favorite that leaves you craving more!
Also, in case you are looking forward for some thriller series, do read "Top 10 Underrated series that deserve your attention."