A pregnancy checklist for all expectant mothers to fall back on, this blog is your friendly reminder for your pregnancy journey.
Hello all, you would-be mommies!! Congratulations on this beautiful journey you've embarked upon!
And to help you have a smooth journey, here is a pregnancy checklist divided into each trimester.
As you begin this incredible journey, remember that there's no one-size-fits-all approach to pregnancy. Each experience is unique.
As you nurture the tiny spark of life growing within you, remember that you are strong, capable, and radiant.
This moment marks the beginning of an incredible adventure. One filled with tender moments, laughter, and perhaps a few challenges too. But know that you are not alone on this path – your loved ones, friends, and medical professionals are here to support and guide you every step of the way.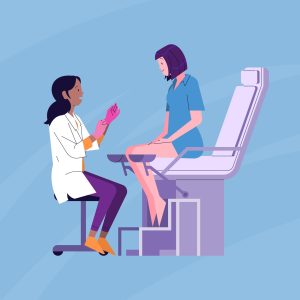 Belly Tales: Journeying Through Pregnancy's Pages
Take this time to care for yourself in ways you've never done before. Follow a pregnancy checklist throughout to ensure your journey is wholesome and a happy one for you and your baby. Your body is now a haven for your precious little one, so indulge in nourishing foods, gentle exercises, and moments of relaxation.
Surround yourself with positivity and relish in the wonder of each milestone – from the first flutter of tiny movements to the sweet sound of a heartbeat during an ultrasound.
While advice may pour in from every direction, remember that you are the expert of your own experience – trust your instincts and do what feels right for you and your baby. Cherish the support of those around you, but make informed decisions too.
From baby bumps to midnight hiccups, every moment is a brushstroke on the canvas of motherhood. Take a pause amidst the preparations, savor the glow that only you possess, and cherish the unbreakable bond you're weaving.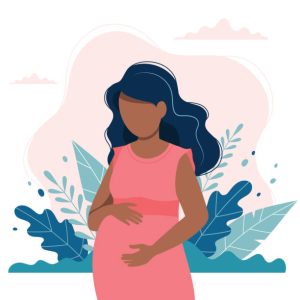 Pregnancy Checklist: First trimester (Weeks 1 – 13)
♥ Confirm your pregnancy and schedule your first prenatal appointment with an OBGYN.
♥ Start taking prenatal vitamins recommended by your healthcare provider.
♥ Make necessary changes to your diet after consulting with your doctor, quit smoking and drinking alcohol, and reduce your caffeine intake.
♥ Stay hydrated and aim for a healthy, balanced diet.
♥ Participate in at least 30 minutes of physical activity you are comfortable with
♥ Begin tracking your pregnancy symptoms and keep a record of any questions or concerns to discuss with your OBGYN. Prepare a pregnancy checklist in your diary to ensure you miss out on nothing.
♥ If you are a working woman, inform your workplace of possible accommodations in the future phases.
♥ Check whether your health insurance covers prenatal care and delivery
♥ Start talking to your partner about parenting
♥ Get your first trimester screenings done for:
Fetal nuchal translucency
Fetal nasal bone determination
Maternal serum (blood) tests: plasma protein A and Human chorionic gonadotropin (HCG)

Pregnancy Checklist: Second trimester (Weeks 14 – 27)
♥ Start exploring maternity clothing options for comfort and support. You will soon be needing them.
♥ Research your birth plan and preferences and discuss with your OBGYN how you wish to proceed.
♥ Begin researching childbirth classes or prenatal education programs to prepare for labor and delivery.
♥ Begin researching and preparing for baby essentials. Prepare a pregnancy checklist with all the details.
♥ Plan and schedule any necessary home modifications or preparations for the baby's arrival.
♥ Research and decide on childcare options, if needed, for when you return to work after maternity leave.
♥ Start moisturizing your belly to avoid stretch marks.
♥ Get used to sleeping on the side and start using pillows between your legs to sleep more comfortably (pregnancy pillow)
♥ Opt for prenatal massages to relieve aches and swellings.
♥ Keep drinking plenty of fluids
♥ Get your second-trimester screenings done for:
Fetal anatomy
Amniotic fluid
Monitor fetal growth

Pregnancy Checklist: Third trimester (Weeks 28 – 40)
♥ Plan your hospital ride for delivery. Plan and arrange for transportation to the hospital.
♥ Prepare a hospital bag with essential items for you and the baby's arrival.
♥ Start learning about and practicing relaxation techniques and pain management strategies for labor.
♥ Attend prenatal appointments more frequently as advised by your healthcare provider to check for fetal growth and positions. Make a note in your pregnancy checklist about all the updates.
♥ Set up a nursery or designated space for the baby at home.
♥ Start preparing for your baby's pediatrician and select one.
♥ Purchase your supplies for postnatal care like nursing bras, breast pumps, etc.
♥ Practice exercises focusing on breathing and relaxation.
♥ Most importantly, prepare emotionally and mentally for the arrival of your baby by discussing any concerns or fears with your family or healthcare provider as necessary.
♥ Ultimately, watch for signs of labor! You could be due any day now.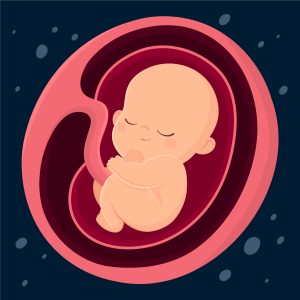 As you enjoy this phase…
May your days be filled with happiness, your heart with hope, and your mind with the anticipation of the wonderful moments that lie ahead. Follow an appropriate pregnancy checklist and keep going back to it now and then.
You can also watch this video here for a quick tour of your pregnancy journey.
Congratulations once again, dear mothers-to-be! Your journey is just beginning, and it's a journey like no other.
Read my blog on healthy breakfast options here.