Someone has truly said that December is not just a month; it's a celebration…
I can strongly agree with this statement because the city glows in the light, people are merrier, and everyone is planning to go out for Christmas, and New Year's Eve, get together with friends, go out with colleagues, and many more these kinds of planning.
But the problem arises when it is not very pocket friendly. Even in the present day, when every café is trying to become Instagram worthy, it is quite expensive, and the quantity is comparatively low.
But do not worry, we are here to help you to sort out this problem. We are going to introduce you to some pocket friendly, Instagram worthy café, that is not just aesthetically amazing but serves delicious food and it is going to make your pocket happy!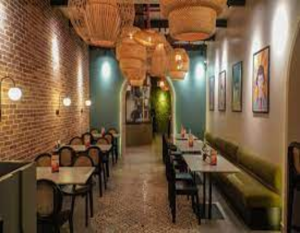 In this list the first one that we are going to talk about is Wokaholic. It is located on Camac Street, just opposite of Maidan Metro Station. Not only is the aesthetic of this café is beautiful but this café serves different cuisines such as Chinese, Italian, etc.
The package deal about this place is that it offers 'Make your own Wok'. So basically a person can get the option to customize their own Wok; from selecting a noodle base to selecting sauces to add toppings of their choice.
Must Haves: 'Make your own Wok', Chilli Garlic Hakka Noodles, and Burnt Ginger Fried Rice
Location: Camac Street Area, Kolkata
Pocket Pinch: 600 for two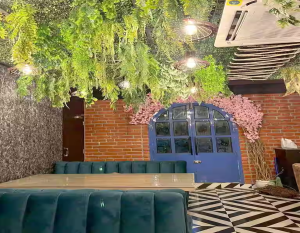 The Urban Hive is one of the gems, inaugurated a few months back at Elliot Road, Taltalla. The USP of this place is that it offers not only inside seating but also it offers outside seating.
They are offering a number of variety in cuisines, from North Indian to Italian, Chinese, Fast Food, and many more things.
Must Haves: Guava Mary, Berry Blast, Chicken Wings in American Sauce,
Location: 81, Elliot Rd, Taltala, Kolkata, West Bengal 700016
Pocket Pinch: 500-600 for two persons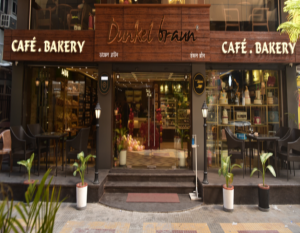 Dunkel Braun is Kolkata's largest bakery and café, located in the Salt Lake area in Kolkata. Yes, you have read it right, "Kolkata's largest bakery" as it is spread in the area of 5400 sqft and has a seating capacity of 84 people.
It is situated opposite of City Center metro station. They not only offer mouthwatering bakery products, but they do offer lip-smacking snacks such as Pizza, Mac and Cheese, and many more things.
This is one of those places whose aesthetic is not only breathtaking but going to give you a rich vintage feeling.
Must Haves: Nolengur Cheesecake, Mac and Cheese, Vegetable Pizza
Location: EC – 15, Bidhan Nagar, EC Block, Sector 1, Bidhannagar, Kolkata, West Bengal 700064, India.
Pocket Pinch: 700-800 for two people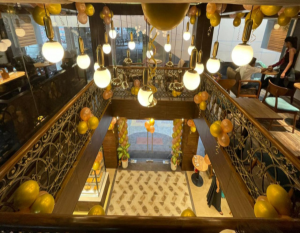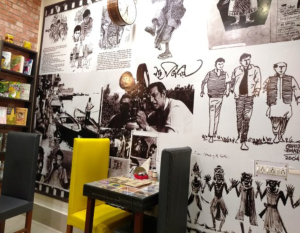 A cheerful atmosphere permeates Coffee O Kobita from the minute you enter, making you feel at ease. It is situated next to the Shyambazar Metro in North Kolkata's Shyambazar neighborhood.
The distinctive coffee and snack selections guarantee to fill you up completely. It is a one-stop shop for all of your fleeting desires. A menu that is affordable and the takeout option are the cherries on top.
Must Haves: Hot Chocolate, Sandwiches, Pizza
Location: 32, Bhupendra bose avenue, Bidhan Sarani, Shyambazar Near Metro Gate no.2, Kolkata, West Bengal 700004, India
Pocket pinch: 500 for two people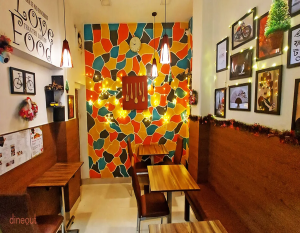 A little restaurant called Eaterniaa serves a variety of rolls, pakoras, pizzas, and momos. Rippon Street is where it is situated. For those who simply can't decide on just one meal from the menu, they also offer combo choices of rolls, an Indian set, and an Italian set.
The main draw of this location, besides from the atmosphere of the café, is the variety of combination selections @ 399.
Must Haves: Combos, Burgers, Pizza
Location: 111, Ripon Street, Near Ripon Street Police Museum
Pocket pinch: 300-500 for two people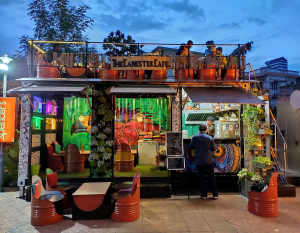 This café is not your typical cafe; instead, it charms you with an amazing ideas and affordable food and drink prices. There are dining options both inside and outside on the patio. It is located in Salt Lake City's AMP Baisakhi Mall.
The Canister Cafe got its name because the seats in this establishment are fashioned of canisters. Therefore, it is not only lovely and affordable but also environmentally responsible.
Must Haves: Platters, Café Specials,
Location: C-21, AG-112, AG Block, Sector II, Bidhannagar, Kolkata, West Bengal 700091, India
Pocket Pinch: 400 for two people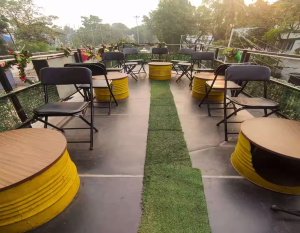 So, we tried to cover some pocket friendly, Instagram worthy Café from all the major portions of Kolkata.
Do let us know if you have visited these places, and in case you have not visited, then do plan to visit these gems this winter and let us know which one is your most favorite.
In case you are looking for some sweets then you can check my previous blog "Top Five Sweets of West Bengal."