Highlights

– Tips for winning the summer wedding
– Hydration is the key to healthy and tolerable summer
– Success mantra for summer weddings: Less is more
– Do not forget hygiene and sanitization
Weddings are happy junctures in life that bring about happiness in the lives of the bride and the groom and everyone close to them. Wedding vibes, filled with colour, mirth, and celebrations, come together to create a fairy tale that makes way for memorable reminiscences.
Weddings are mostly about decking up, wearing attires long desired, bringing out the best in each of us, and of course, making elaborate plans. Plans about dancing, game nights, bachelorettes, honeymoons, and much more!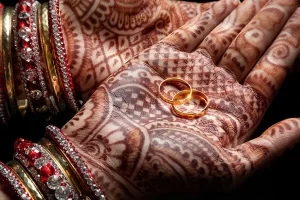 A gala affair, weddings, especially in a country like India where it is no less than a festival, is about colours, makeup, food, and endless rituals.
Looking picture perfect and having Insta-worthy images are essential for peace of mind!
But what about weddings that happen in summer? Summers like this, when stepping out of the home is a punishment and getting ready is a nightmare that never seems to get over, prepping up for weddings can be a tense affair. With the rising temperature and an uncomfortable heatwave threatening to consume us, decking up for a wedding and gorging on yummy food seems like an unavoidable pain.
"I love summers, and I have always imagined a blissful summer wedding. But this heat is killing me, and even a summer lover like me is getting all jittery thinking about all the rituals and make-up I have to put on!" – Akansha Ganguly.
Enjoying a wedding cannot be compromised, so where is the solution?
Whether a guest or it's your wedding, keep in mind the following tips to beat the troubling heat and also enjoy a 'summer wedding' peacefully:
Rituals
Do not forget to put on sunscreen and carry sunglasses
Hydrate yourself enough and, if needed, set reminders because the endless fun and activities are bound to make you fail to pay attention to your body calling for water.
There would be ample outdoor rituals to cover, like haldi, mehendi, and fun activities. Try to start early (if the timings allow) or after sunset so that the heat is easier to handle.
Create numerous shades with parasols or canopy for everyone to keep safe from heat and sudden rains
 Makeup and hair
Rub ice cubes on your face before starting with the makeup rituals. Alternatively, you can also dip your face in ice water for some time (read as long as you can tolerate) and pat dry with a light towel.
Opt for airbrush makeup over a regular makeup look.
 Check out this video for more details about the airbrush makeup technique
Remember the "less is more" mantra when it comes to summer looks! Do spot concealing over problem areas instead of the entire face. Also, choose an oil-controlling matte-based foundation to get that spotless look.
If you are someone who sweats like a fountain (I do), then don't forget to carry tissues or blotting papers to pat those sweat beads dry.
Tie your hair into a beautiful bun or messy look, paired with fresh flowers.
 Dress and accessories
Choose cotton and linen over silk and polyester as your go-to summer fabrics.
Find that lightweight, easy-breezy suit or lehenga or sarees over heavy ones with a little effort.
Fabulous looks can be created with minimal and light jewellery.
If you are someone who loves wearing different dresses for different occasions, then make sure to take a bath before getting into the next look. It will not only hydrate your skin and allow it to breathe but also ensure a more hygienic process.
 Check out this video for hassle-free hairstyle and jewellery looks
 The Food
Eat wisely! Ditch oily and rich foods for more traditional or continental options. Remember, the damage will not only show on the digestive system but also on the face and the skin.
If you are planning, make sure to include a variety of welcome drinks like a virgin mojito or aampora sharbat ('tis the season in Bengal) or fresh fruit juices.
Put up stations for guests to hydrate and get refills of water and refreshment drinks.
Don't overeat! Eating controlled portion sizes is as vital as avoiding rich food.
"I love mutton and I can have it anytime of the day. At my friend's wedding last summer, I ended up with a bad gastric issue and honestly, it was because of the endless mutton pieces I had gorged. I have decided to be more stomach-friendly at summer weddings since then"- Rahul Mukherjee
Corona precautions and basic hygiene
As much as it is essential to have fun and spend every minute in the best possible ways, do not forget to take necessary precautions in these troubling times of Covid-19.
Do not forget to carry hand sanitizers, toilet disinfectants, and extra towels
Do not forget to carry extra masks.
If you have the tendency to break out into rashes because of the constant friction of the masks (once again, I do, and do bad), do not forget to carry a soothing gel or medications (if you have prescribed ones) to give relief to the affected areas.
Carry enough wet wipes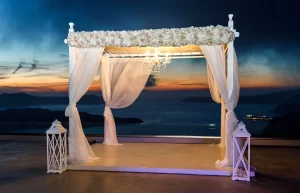 Weddings are a memorable affair in every person's life, and as much as it is true that the sun has been bothering a hell lot, don't fret over the heat and the sweat too much. Focus on the memories!
I would like to hear about your summer wedding mishaps and disasters and what you did (or did not) to overcome them. Leave your stories in the comments below.