Electric vehicles (EVs) are vehicles that are powered entirely or partially by electricity. Electric vehicles have low operating costs because they have fewer moving parts to maintain, and they are also very environmentally friendly because they use little or no fossil fuels (petrol or diesel).
Electric vehicles operate by connecting to a charging station and drawing power from the grid. They store electricity in rechargeable batteries, which power an electric motor that spins the wheels. Electric vehicles accelerate faster than conventional gasoline-powered vehicles, making them feel lighter to drive.
Growth of EVs in India
India's automobile industry is the fifth-largest in the world, and it has been expected that it will become the third-largest by 2030. It would be unsustainable to rely on traditional modes of fuel-intensive mobility to serve a big domestic market.
To address this, the federal government is developing a "Shared, Connected, and Electric" mobility option, with the ambitious goal of achieving 100% electrification by 2030. By switching to electric vehicles (EVs), India stands to benefit on a number of fronts: it has a relatively abundant supply of renewable energy and a skilled workforce in the technical and manufacturing industries.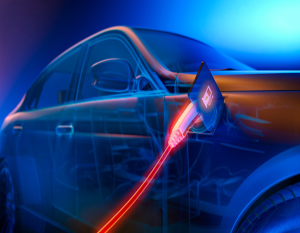 According to a report released on Wednesday by consulting firm RBSA Advisors, India's electric vehicle (EV) market is predicted to develop at a compound annual growth rate (CAGR) of 90% in this decade, reaching $150 billion by 2030. The Indian electric vehicle market is still in its infancy, but it is expected to develop at a 90 percent CAGR from 2021 to 2030.
In terms of penetration, electric car sales in India will account for only 1.3 percent of total vehicle sales in 2021. The market, on the other hand, is fast expanding and is predicted to grow in value. By 2030, India's transition to shared, electrified, and connected mobility could save roughly one gigatonne of carbon dioxide emissions.
Why should Foreign countries invest in EVs in India?
India's electric car industry is gaining pace, thanks to 100 percent FDI, new production sites, and a larger push to expand charging infrastructure. Federal subsidies and laws promoting deeper discounts for Indian-made electric two-wheelers, as well as a boost for localized ACC battery storage manufacture, are further growth catalysts for the Indian EV industry.
Furthermore, in September 2021, Cabinet authorized a production-linked incentive program for the automotive sector in order to stimulate the manufacture of electric and hydrogen fuel cell vehicles.
According to independent research undertaken by the CEEW Centre for Energy Finance (CEEW-CEF), if India meets its ambitious 2030 objective, the EV market in India will be valued at US$206 billion by 2030. This would necessitate a total investment of more than US$180 billion in vehicle manufacturing and charging infrastructure.
According to another report from the India Energy Storage Alliance (IESA), the Indian EV market will grow at a CAGR of 36% until 2026. During the same time period, the EV battery market is expected to grow at a CAGR of 30%. Therefore, India can become one of the best markets for investment in the field of EV.
The ecosystem of EVs in India
Regardless of the country's lofty goals, India's EV market is still in its infancy. Looking at it another way, India has the world's largest untapped market, particularly in the two-wheeler segment. Under the automatic route, 100 percent foreign direct investment is permitted in this sector.
As a result of this opportunity, leading firms such as OLA Electric Mobility Pvt, Ather Energy, and Mahindra Electrics are rapidly growing their market presence. Furthermore, certain states, such as Karnataka and Tamil Nadu, are enacting innovative and timely investor-friendly policies.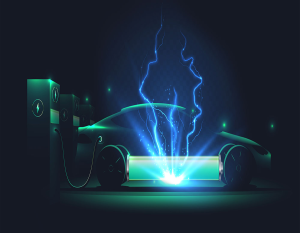 In addition to constructing the necessary infrastructure. Tesla Inc., an American electric vehicle and clean energy company, recently established its subsidiary, Tesla India Motors and Energy Pvt Ltd, in Bengaluru. EV sales for two-wheelers in India have increased by 21% in fiscal 2020. EV bus sales increased by 50% during the same time period. In contrast, the market for electric vehicles remained bleak, with a 5% decline.
In terms of total EV sales, after a brief dip in 2020, sales appear to be gradually rebounding. In January 2021, 15,910 electric vehicles (EVs) were sold in India, with Uttar Pradesh selling the most, followed by Bihar and Delhi. Therefore, it can be said that EVs have a bright future in India.
What are your views on EV? Do you think it can become part of our country? Please do let us know in the comment section!