Innovations improve our lives, and with these game-changing technological innovations of 2022, life is set to be smarter too!
Time and again, brilliant minds keep coming up with ideas and innovations that significantly change our lives and, most importantly, how we function. These innovations not only make life better but also introduce us to new possibilities. In fact, previous inventions have innovations (read amendments) added to them in order to satisfy the changing needs of people. And thanks to that, life has been getting more productive, efficient, and wiser with time.
2022 has been the same, and like every year, numerous innovations have been made in various segments. Amongst them, I have handpicked a few technological innovations of 2022. These technological innovations have changed the dynamics of the technology-human relationship in numerous ways and created a sense of revolution in how we use technology to make our time more valuable.
Here is a list of those 7 technological innovations of 2022 that stood out to me:
DALL·E 2 by Open AI
AI-enabled text-to-image conversion that is both realistic and original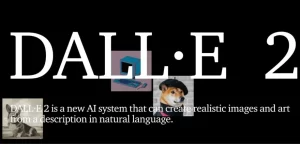 This is probably one of the most groundbreaking technological innovations of 2022. It is now possible to create images in any version and under any circumstance. It can not only create images by converting from texts using the attributes and concepts mentioned in it but also expand the canvas and create additions (or removals) to the image from existing images. It can make additions or subtractions, taking a cue from minute details, textures, and even reflections. In addition, it can also add variations to existing images.
It's an upgrade from its previous version DALL.E and incorporates more detailing and accuracy. One can experiment with multiple ways to create artistic content using diverse versions and textures. Using AI, this image generator is able to generate superior-quality artwork. It allows users to use text commands and generate desired images quickly.
Anyone from designers to reconstructive surgeons can use the technology for visualizing concepts. One can generate images of different resolutions, and based on the resolution details and the number of words/text commands, Open AI offers a range of different prices. You can start complimentary with $18 as free credit (usable during the first 3 months only).
Click here to check their website and take advantage of one of the most interesting technological innovations of 2022.
Adaptive Mouse by Microsoft
A mouse designed to enhance the user experience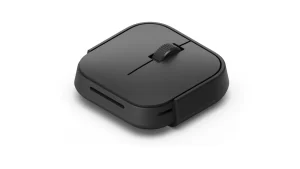 Whether you are looking for design, user experience, versatility, or just "mouse-work," Microsoft's Adaptive Mouse is for everyone. Not only is it customized to provide relaxed tail-thumb support, but it also provides comfort for specially-abled users who cannot use a traditional mouse. Now eliminating discomfort, increasing productivity, or accessing ease of use, are all possible with Microsoft's intelligent technological innovations of 2022.
This lightweight technology is portable and has a detachable-attachable option for mouse tails. It can connect wirelessly to up to three devices and can be connected via Bluetooth 5.1 or USB-C receptible. It is compatible with Windows 10 and 11 versions, iOS, Android, Chrome, and MacOS. The product is recommended for use with Microsoft Adaptive Mouse Tail and Thumb Support.
Click here to check more.
Quest Pro VR by Meta
A headset designed to bring the best of the virtual world into reality. As Meta states- The ultimate wearable technology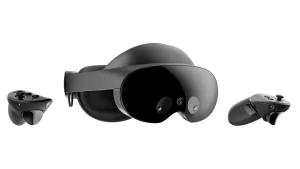 The Quest Pro VR, an upgrade of the Quest 2 VR launched in 2020 and one of the most virtual-fascinating technological innovations of 2022, promises an enhanced design to work, create, and collaborate. It provides a seamless connection between the virtual world and reality, helping you be at both places together without losing the essence of either. You can collaborate, discuss proposals, exchange ideas, and more with others in the virtual world, in addition to executing and making further discussions in real-time.
It promises greater collaboration and creative opportunities for design. It can be used with VR painting and other studio apps to create high-resolution concepts.
This headset is also not a concern for those who wear glasses, and there is no issue even if you wear it for longer durations. It comes with the Infinite Display technology allowing more explicit and vibrant images that are pixel-enhanced and providing more excellently contrasting photos. The manufacturers have also paid attention to its lighter weight and slimmer design.
You can multitask with numerous resizable screens, and whether it is playing games, watching your favourite videos, or chatting with your friends, you can easily switch between multiple screens.
The headset comes with Meta Quest Touch Pro Controllers, in-hand controllers supported by the TruTouch haptic feedback, and self-tracking. It makes you feel like you are using your hands in real time. It can be charged using the rapid USB-C power adapter that comes along with the charging dock and charging cables. 2 Stylus tips are also provided with the headset, in addition to a protective cover, partial light blockers, and wrist straps.
It is also "backward compatibility" enabled, meaning you can seamlessly connect to your games, entertainment apps, and more from the Meta Quest app catalogue.
Click here to know more.
Matter by Connectivity Standards Alliance
Innovating how smart home gadgets collaborate and function

The Connectivity Standards Alliance has made an effort to smoothen out gadget rebels and create a more collaborative unit at home through this technological innovation. Matter is a technological protocol (or you can call it a set of standards), as their website states, that has been empowered with the ability to unify smart devices and systems at home, ensuring a seamless experience. Matter, one of the most sensible technological innovations of 2022, aims to create a balance between ease of use, access, security, and experience.
It has been designed to be compatible with multiple brands and also be responsive to local connectivity. It works in unity with the IP address to create a working network between smart home gadgets, mobile apps, and cloud services to establish a reliable and secure system. All this has been developed to create a more trustworthy experience for consumers, a standard IP-based connectivity protocol for developers, and IoT compatible standard for retailers.
Click here to know more.
Phone (1) by Nothing
Making notifications less bothering through an innovative light-based notification system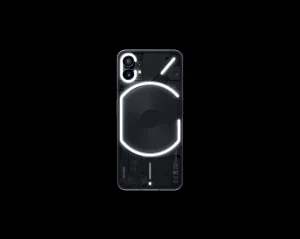 The Phone (1) by Nothing, supported by Nothing OS 1.5 and powered by Android 13, has been labelled as one of the best technological innovations of 2022. As they claim, it is a "pure instinct" transformed into a machine that promises fewer distractions and "more soul."
However, its most incredible kick comes with a clever light-based notification system to manage distractions, reduce screen time, and let users know when to look at or away from the phone. Powered by the Glyph Interface, the notification system is designed to allow you to identify individual callers (even on silent mode), charging status, app notifications (which will help you filter out), and more through customized light indicators. These notification lights can also be dimmed.
Nothing promises environment-friendly manufacturing, with the body made with 100% recycled aluminium and over 50% of the components of the phone made from bio-based and recycled sources.
Some of the specifications:
6.5" flexible OLED display
Corning® Gorilla® Glass (dual-side)
HDR10+
Nothing OS 1.5
50 MP Dual Camera
60Hz – 120Hz adaptive refresh rate
Snapdragon 778G+ chipset
Click here to know more.
Car crash detection on iPhone 14 Pro and Apple Watch 8
Cutting time and saving a life using technology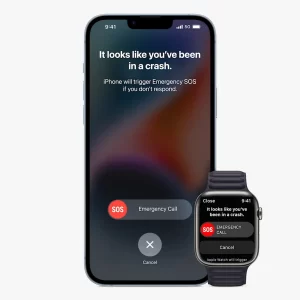 Just as the name suggests, Apple aims to bridge the gap between emergencies and accessing an emergency service with this option. It also has the feature to notify immediately to your emergency contacts. As a pioneer in the mobile phone industry, Apple has extended its uniqueness through this feature once again and made its mark as one of the most interesting technological innovations of 2022.
It is designed to initiate an emergency call within 20 seconds of detecting a car crash and sharing the latitudinal and longitudinal coordinates with your emergency contact. It can measure up to 256 g-forces when detecting a collision. Also, if you are out of a network zone, it will automatically connect via satellite using emergency SOS.
Click here to learn more about the feature.
Of course, there will be many more innovations and inventions that will continue to change the way humans use and interact with technology.
Here's hoping you enjoy the benefits of these technological innovations of 2022.
Click here to read about 5 technological inventions that shaped independent India's future.