Films are mostly appreciated for their visuals – be it the direction, the acting, or cinematography, films are a journey of moving images.
But in some cases, films end up making a deeper for their music.  Oftentimes, films have been attributed with introducing the world to some of the most appealing hidden gems in terms of music.
Some movies have successfully achieved cult status not only due to their filmmaking prowess but also due to their musical scores and background music. With the likes of Hans Zimmer, John Williams, and Ramin Djawadi taking the aspect of the cinematic musical score to new heights, music has become an indispensable part of cinema overall.
Here is a list of 5 films that have stood out for their outstanding soundtracks.
Psycho (Bernard Hermann)
Image Credit: Paramount Pictures
In this Alfred Hitchcock classic, one can never forget the piercing sound which accompanies the thrilling unfolding of Marion Crane's fate at the hands of Norman Bates. The iconic theme, composed by Bernard Hermann is reiterated several times throughout the film. The theme is now ubiquitously associated with the film. Composers have continued taking notes from Bernard Hermann when it comes to developing themes for mystery thrillers. Listen to it here 
Music plays a significant role in the building up of suspense. From horror to mystery to thrillers, the dull yet piercingly noticeable music playing in the background often becomes a key formal element in filmmaking. Sometimes music is added to a sequence to amplify the intensity of the events taking place on the screen. And this is exactly what Bernand Hermann does to this Hitchcock classic, especially in the murder of Marion scene.
The Good, the Bad, and the Ugly (Ennio Morricone)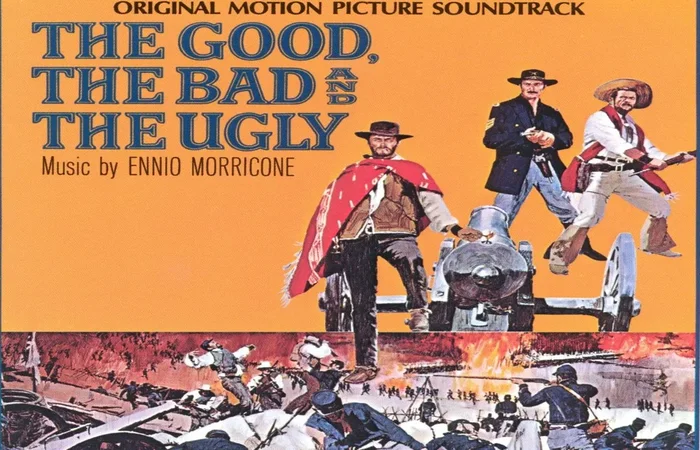 Image Source: United Artists
What is a western without its harmonica? From 'Once Upon a Time in the West' to recent classics such as the Power of the Dog, westerns have been dominated by their typical sounds which have in turn given rise to a separate genre of music.
Probably the first instance of Western music achieving cult status was through Sergio Leone's classic "The Good, the Bad and the Ugly."
Set in the outback of rural America, in an era dominated by cowboys and vigilantes, the film is accompanied by both melodious and highly charged themes. The original score composed by Ennio Morricone has become an iconic theme and continues to be played across different fields.
Batman Trilogy (Hans Zimmer)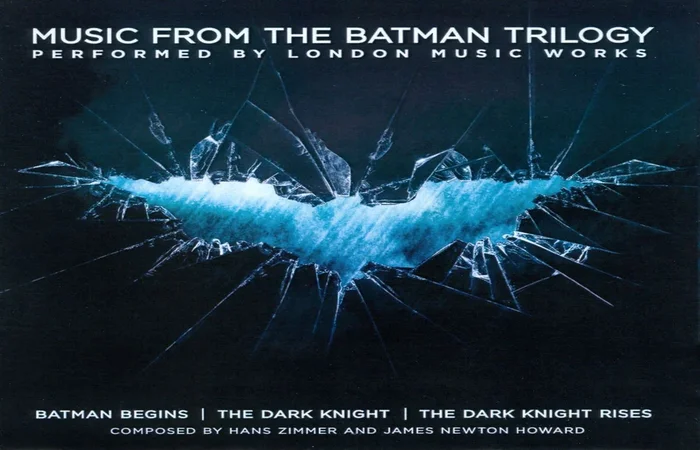 Image Credit: Warner Brothers
The Batman Trilogy has in it some of the most iconic themes of all time. Batman has compositions from a wide range of musicians but like every other film directed by Christopher Nolan, the compositions by Hans Zimmer outdo all other compositions.
From the iconic Dark Knight Theme to the overall heavy ambient sound – Hans Zimmer gave his best for this trilogy. The entire composition for Christopher Nolan's Batman series comprises musical pieces of great orchestral value. With the aid of the London Music Work, Hans Zimmer and James Howard bring to the fore, the legend of the masked vigilante, providing it added gravity with their musical composition.
Kill Bill (Various Artists)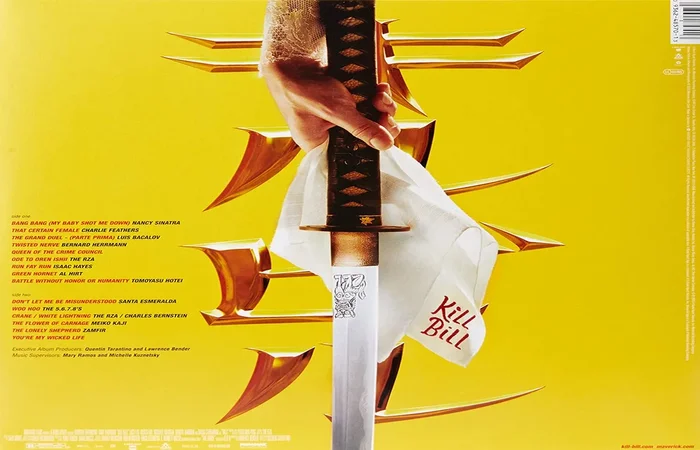 Image Credit: Weinstein Pictures
Compiled by Quentin Tarantino himself, both the volumes of Kill Bill host a variety of songs and instrumentals from across different eras. It uses musical inspiration from across different geographical regions with significant influences from both oriental and western music. From the highly charged musical intros for each character to the sequential music, both the volumes of Kill Bill offer a unique opportunity to witness a great combination of musical genres, in one single film franchise.
From the "Lonely Shepherd" to the "Battle Without Honor and Humanity", the Kill Bill franchise has gone on to provide some of the most celebrated iconic soundtracks. Remember the whistle that plays while Elle walks through the hospital corridor disguised as a nurse? She casually whistles her way into the Bride's room, aiming to kill her while whistling this iconic Bernand Hermann composition. (Yes, you read that right! Tarantino paid tribute to Hermann by using quite a few compositions of his in Kill Bill)
Interstellar (Hans Zimmer)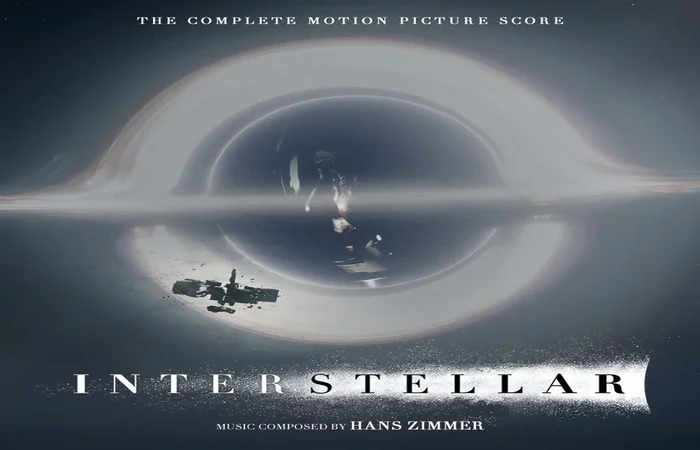 Image Credit : Warner Brothers
This film has gained a reputation for its impactful soundtrack within a short span of time. Another Hans Zimmer and Nolan collaboration, the film creates a deep impact on its listeners with its use of the orchestral yet subdued form of music. The film hosts one of the most iconic soundtracks of all time and has been used as a part of other entertainment ventures. Interstellar has been successful in generating significant hype for its music over the last few years.
Interstellar gained "stellar" fame in quick succession and its soundtrack only followed suit. Not only did it become eponymous with Zimmer's earlier work with Nolan in the Batman trilogy but also gained fame for its use of sturdy orchestral music. It helped create a brand for Zimmer and catapulted him to significant fame.
Music has now become an indispensable part of cinematic production. Films often depend on the value added to them by their musical score. Musicians nowadays pester producers to allow them to sing or score themes for films themselves.
Films can also be attributed to popularizing or revamping old classics, introducing new music, and promoting independent artists and their versions of previously recorded songs. Thus there exists an entire eco-system within film production that incorporates music commendably.
Did you like our list? If you have more suggestions do leave a comment down below!