Bengalis are done with umbrellas, monsoon slippers and Hilsas.
Look at the sky and tell me what do you see?
What do you see beside the highways?
Still confused?
Well, let me clear it out for you.
It is that time of the year again when cottony clouds on blue sky and white "Kashful" beside the roads make your heart skip a beat. Yes, Durga Puja is knocking at the door.
If you are a Bengali, you have already started your preparations for welcoming the ten-handed Goddess of Bengal and if you are not, get ready to witness the Biggest festival of Bengal, Durga Puja. You are sure to fall for the grandeur and the charm of it.
Durga Puja- Grandest Festival of Bengal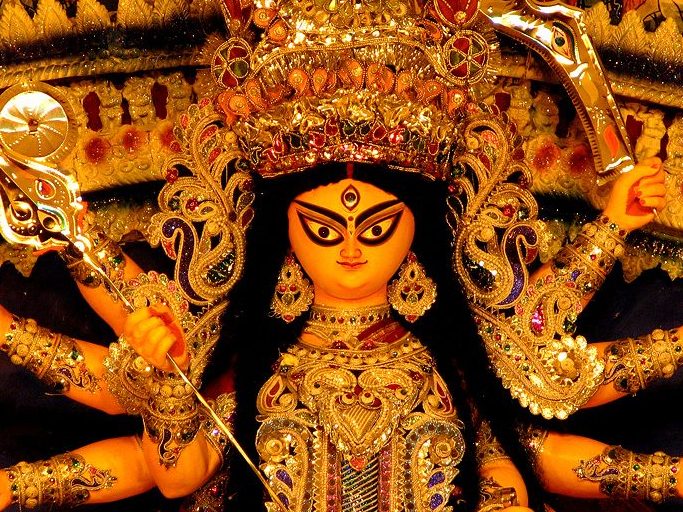 Durga Puja, the most popular festival of West Bengal, especially Kolkata, starts with the grand ceremonial worship of Goddess Durga. Most importantly, all Bengalis welcome and worship the Mother Goddess, with her four children, for a period of ten days. They indulge in the pleasure of celebrating together the homecoming of this divine feminine power.
In addition, the final four days, Maha Saptami, Maha Ashtami, Maha Navami, and Bijoya Dashami, become the epitome of the culmination of reunion, fun, culture, fashion, food, tradition, and customs. Days and Nights mingle together as the tired feet do not stop exploring Pandals in the streets of Kolkata. Moreover, it reflects the belief and the passion of the Bengalis towards this ten-armed Goddess who was the only one to defeat the Buffalo-Demon, Asura.
4 Trending Looks to Celebrate Festivity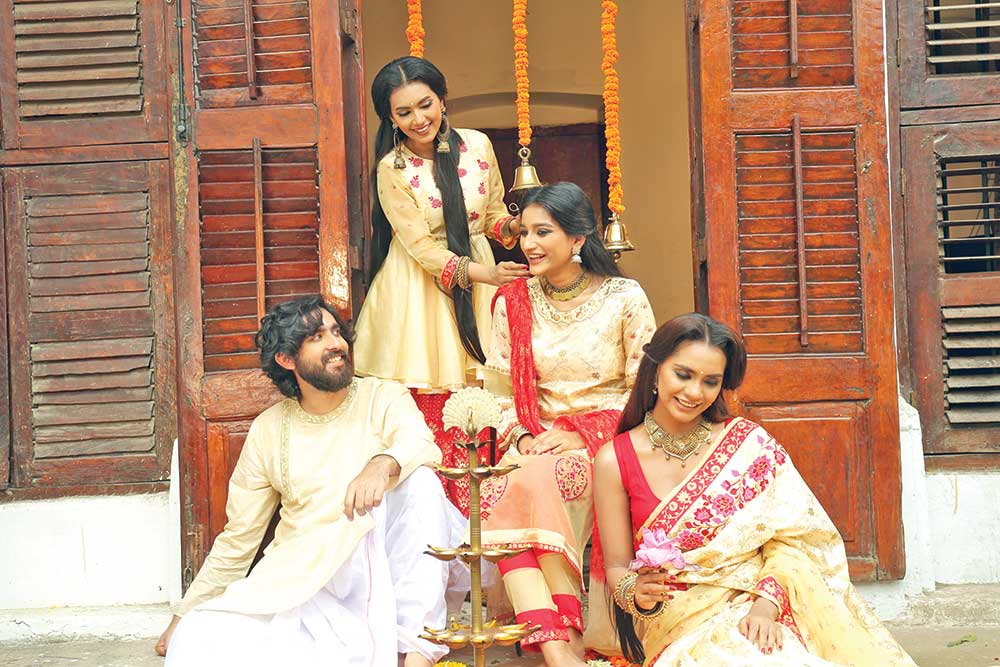 One of the essential parts of Durga Puja is dressing up for the festival and looking good. It does not matter if you are a man or a woman or young or old, every individual in Bengal shops for Durga Puja and flaunt their fashion during the final four days. Every year new fashion trends come up that people follow to catch the eyeballs while going for Pandal Hopping. Here we come with four trending looks to get your festive ready this Durga Puja.
Sweet Saptami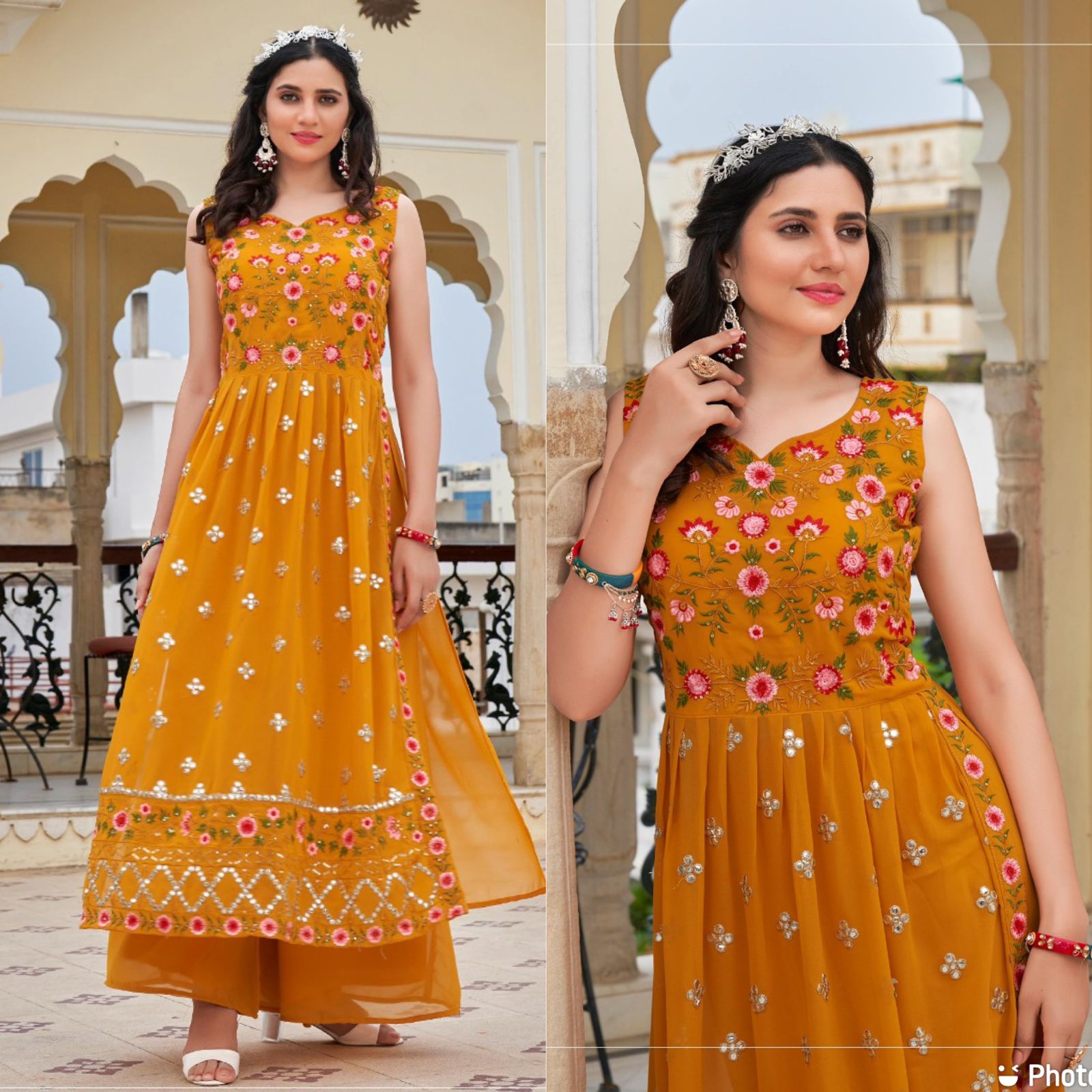 Although Saptami is the seventh day of the festival, it is the first day of the final four days of the Durga Puja. It is best to go out with a subtle yet sweet Indian look on this day to begin with the joy of Pandal Hopping. Choose a Kurti of your choice and deck up to be a part of the festivities. This year Nyra cut Kurtis and Organza anarkalis are very much in fashion. Pair it up with matching jhumkas. Tie up a high ponytail or keep your locks loose and set out for the Saptami evening with a Sweet look.
Traditional Ashtami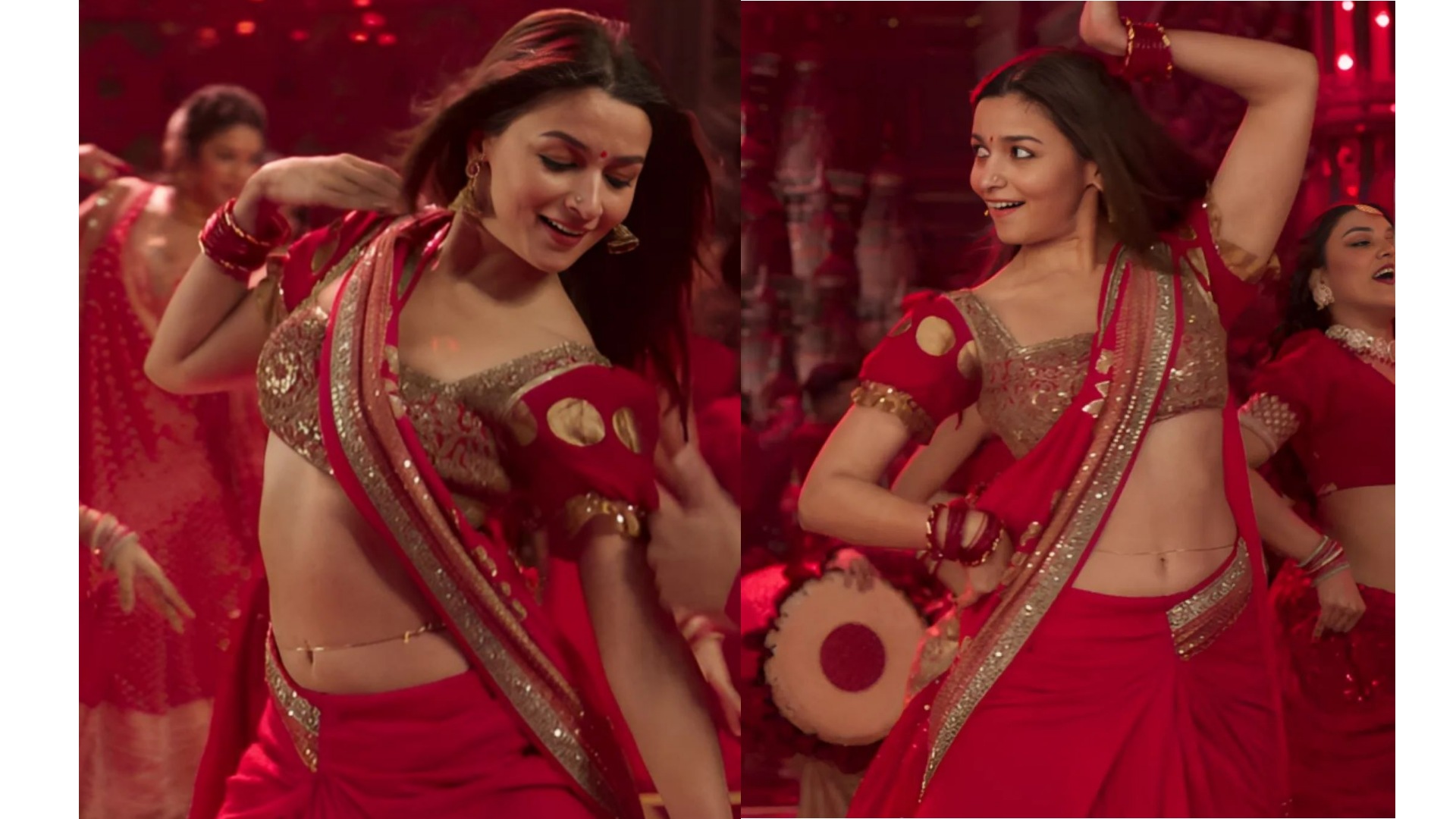 Ashtami is the main day of the Durga Puja starting with the morning "Pushpanjali." Whatever be the year and fashion, traditional sari with the perfect Bengali women look will never fail this occasion. Bengalis are very much fond of taant, dhakai and handloom saris but to give your look a trendy touch, you can go with the multicolored Chiffon saris that have recently grabbed eyeballs. Alia Bhatt was seen wearing those while portraying a Bengali Women character in one of her recent movies "Rocky and Rani ki Prem Kahani." With a sari draped on your curves and a bindi to add to that charm, you can never go wrong with the Traditional Ashtami Look.
Sassy Nabami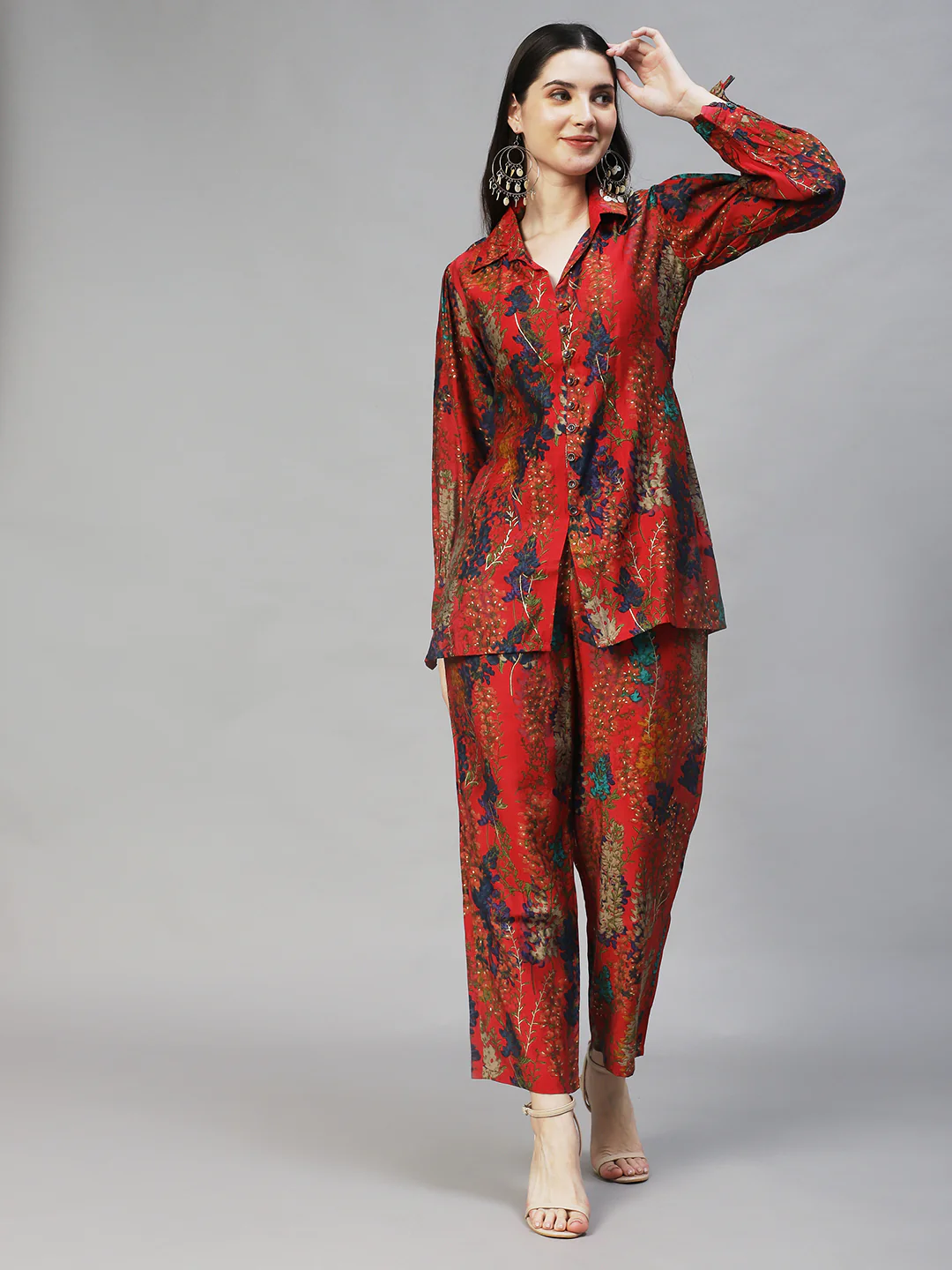 The excitement of Durga Puja reaches its peak on Nabami Night and it is time to be the Diva. Select a bold western outfit along with some heavy make up to go with the mood. 2023 is all about bodycon dresses, coord sets and sexy jumpsuits. So, what are you waiting for? Select yours and pair it up with a fancy handbag, heels and funky earrings. Now the Diva in you is alive and ready to walk the red carpet of the popular Pandals.
Fusion Dashami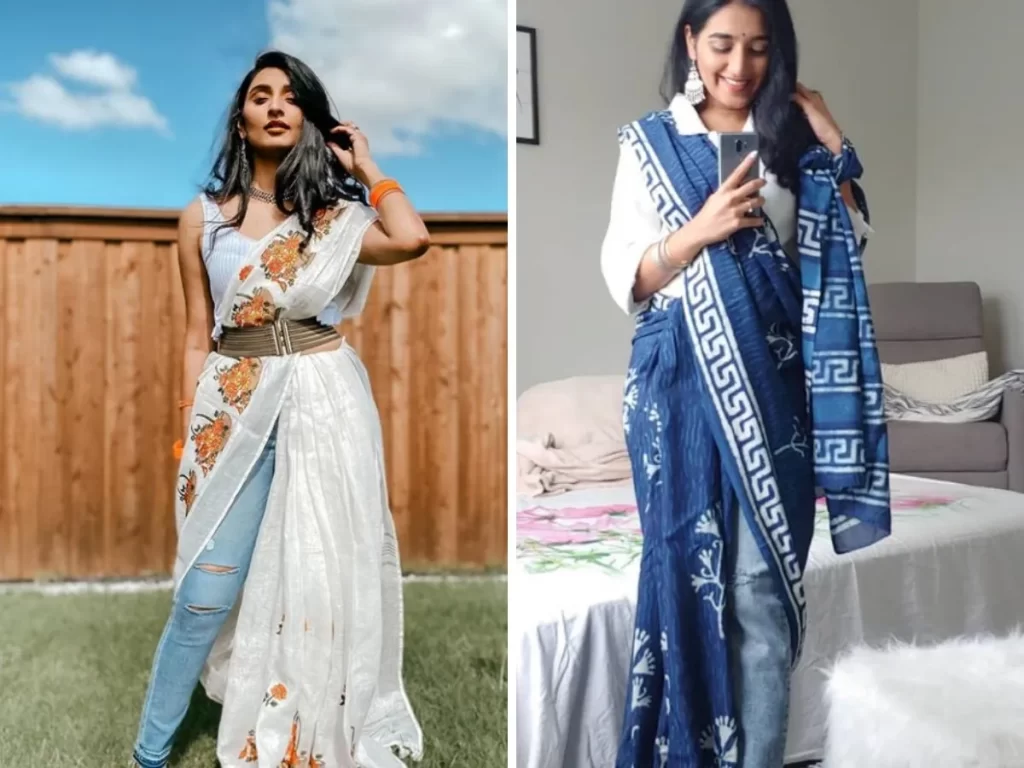 Although this is the last day of the puja and the mood is set to let go of Ma Durga but Bengalis do it with great pomp and hope that "Asche Bochor Abar Hobe" which means Next Year Goddess will Come Again. You definitely cannot forget about fashion just because it is the end. On this day, rather get on with a fusion look. Drape a Saree with a jeans or a legging or try the new Dhoti and top look that is trending. This fusion look will surely make your Puja fashion turn heads at the end.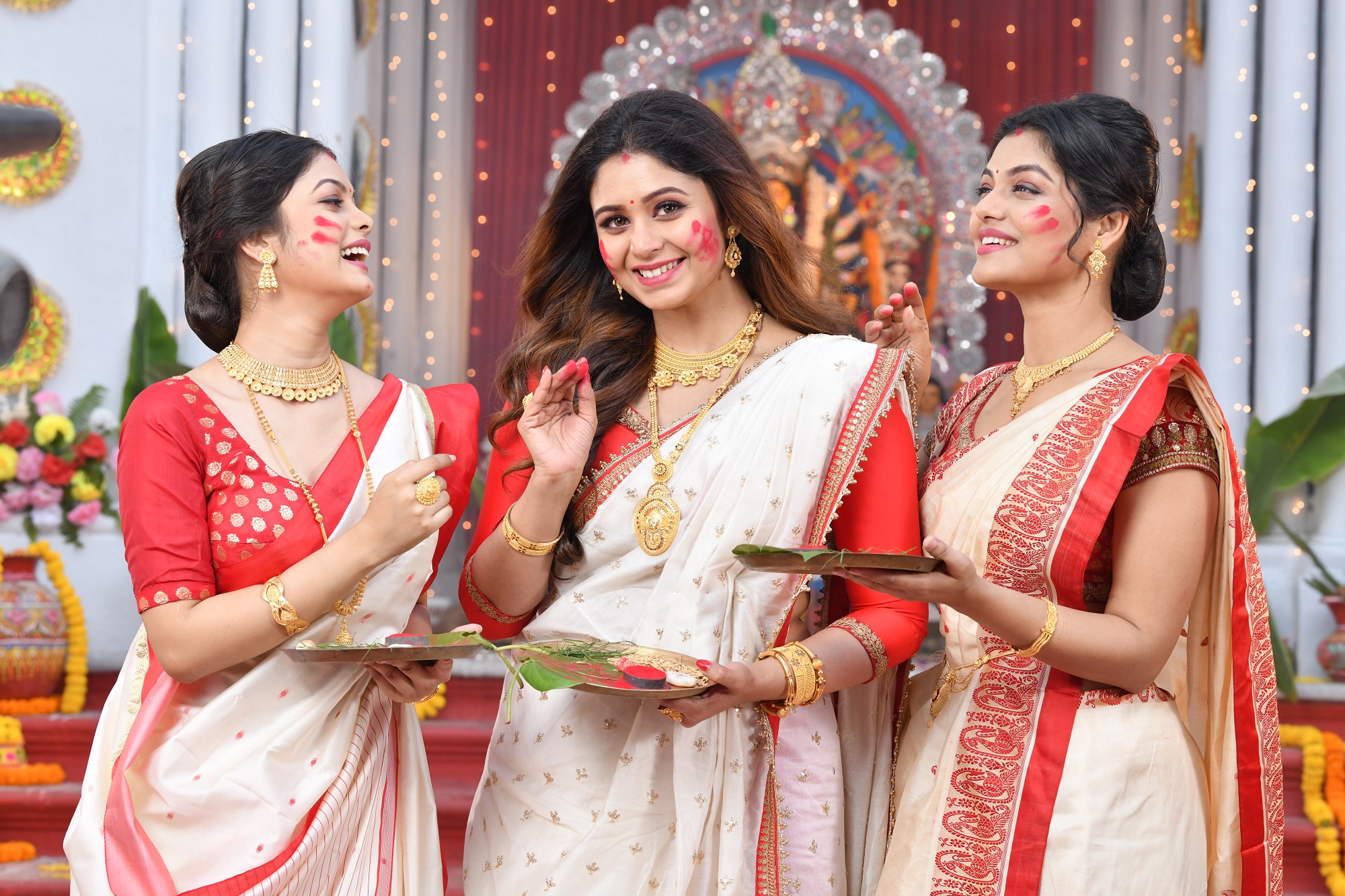 So, the countdown has begun. Grab your shopping bags for some fashion hunts.
And if you are not a Bengali, then don't forget to check out these places in and around Kolkata along with Durga Puja.
Happy Shopping!