Indian history and culture are connected through art and architecture. There are hundreds of historical places in India wrapped with significant values as they witnessed the creation of India as it is today. Indian history has been shaped by both; blood and love, and these places carry the tales of the past written into their edifices.
"India will teach us the tolerance and gentleness of mature mind, understanding spirit and a unifying, pacifying love for all human beings." – Will Durant
With the help of the Indian government and the tourism of India, many antique places have become famous tourist spots, like the Taj Mahal and the Sanchi Stupas. However, how many of you know about the astounding Hoysala-style temples of Southern India or the spine-chilling British Detention camp located in Eastern India?
Let's look into some of the lesser-known historical places in India that carry the shadows of past glory and struggles of India:
1. Lhachen Palkhar, Leh (North India)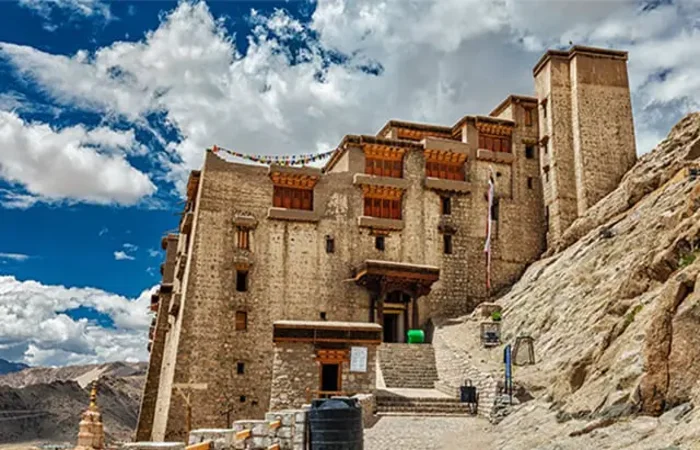 Lhachen Palkhar or commonly known as the Leh Palace, was made in the 17th century by King Sengge Namgyal. He commissioned this building as a pleasure palace for his family. This palace is largely influenced by the Tibetan Potala Palace made by the 33rd Tibetan king, Songtsan Gampo. This place turned to ruins when the Kashmiri invasion happened during the 19th century. The royals of the Namgyal Dynasty lived in the palace until it was attacked by the Dongra forces.
The Archaeological Department of India has undertaken this site and turned it into a museum. Currently, there are many antique relics, paintings, and cutleries have been preserved in this palace which are more than 450 years old.
Entry Fee: For Indian Nationals INR 15/ For Foreign Nationals INR 100 per person.
How to Reach: By road from Leh city.
2. Chand Baori, Rajasthan (West India)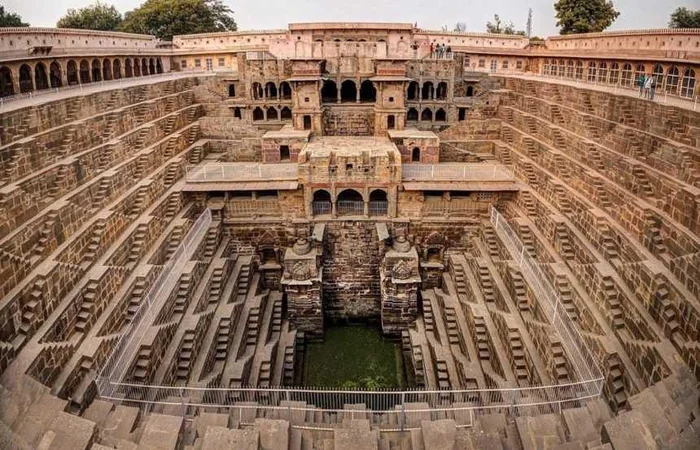 Rajasthan is located in Western India, where deserts cover most of the province. Due to the deserts, water scarcity is prevalent in these areas. The word "Bawri" or "Baori" translates to "step-well". To manage the problem of water, many "step-wells" have been constructed within this region. These wells showcase the excellent understanding of architecture among the ancient Indians.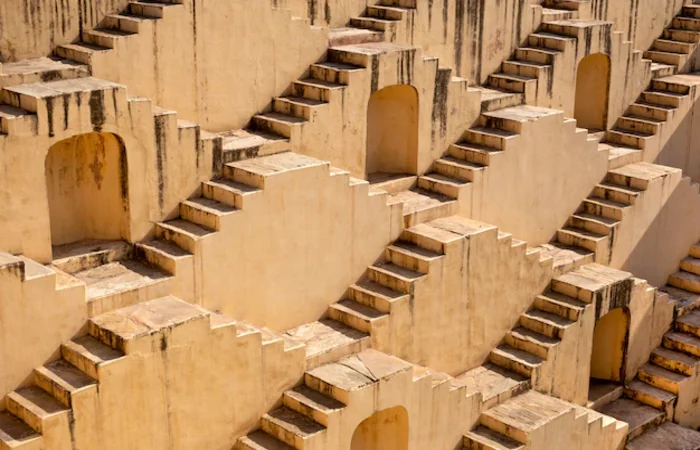 Chand Baori was made during the Gurjara Pratihar Dynasty around 800 C.E. at Abhaneri village in Rajasthan by King Chand Raja. This well is 20-30 meters wide, and it has 3,500 narrow steps down to the bottom of this 64-feet deep well. Even though it has been turned into a tourist spot now, it surely helped many parched people thousands of years ago.
Entry Fee: For Indian Nationals INR 40/ For Foreign National INR 200.
How to Reach: From Jaipur 88 KMs by road via any car.
3. Buxa Fort (East India)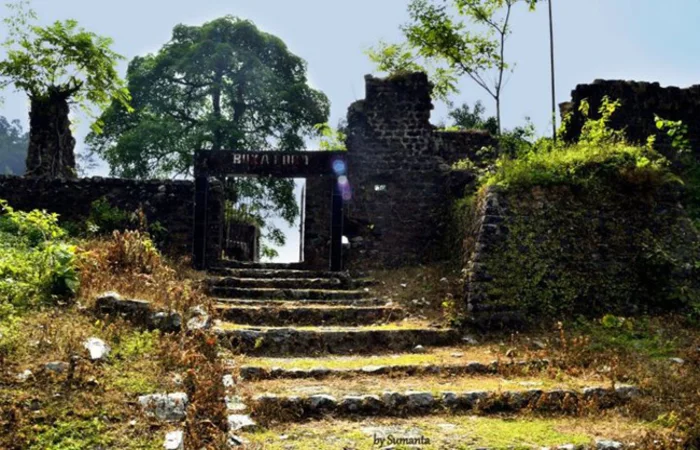 Situated within the hills of Northern West Bengal, the Buxa Fort is now within the Buxa Tiger Reserve forest. The Buxa fort was originally built by Tibetan Emperor called Tsong-Sin-Gyampo back in the 7th century.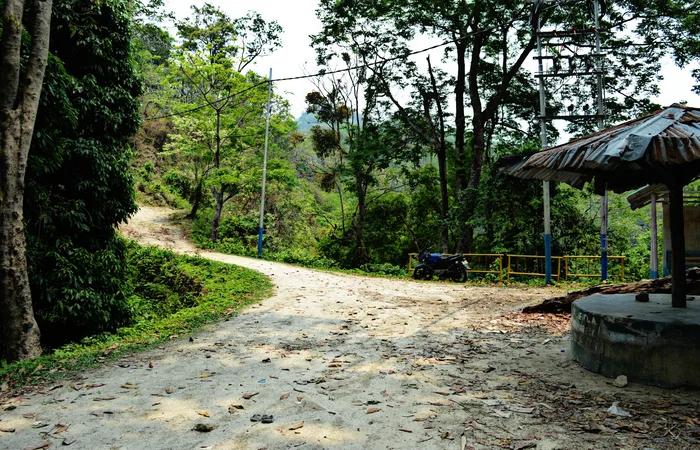 When the British came to India, they turned this abandoned fort into their detention camp to keep Indian revolutionaries captivated. Although not confirmed, it's been said that significant freedom fighters like Netaji Subhash Chandra Bose were held as a prisoner here. This place witnessed the gruesome past of India during its struggle and fight for freedom. Not only that, the locals believe in the sacredness of this place due to the stories of the Dima Pukhri. Click here to explore more about the Myth and History behind Buxa Fort.
Entry Fee: None, INR 300 for a mandatory guide to enter the Buxa Tiger Reserve Forest.
How to Reach: From Santalabari, halfway by car, rest 1-2 kilometers uphill trek.
4. Rani Roopmati Pavilion, Mandu, Madhya Pradesh (Central India)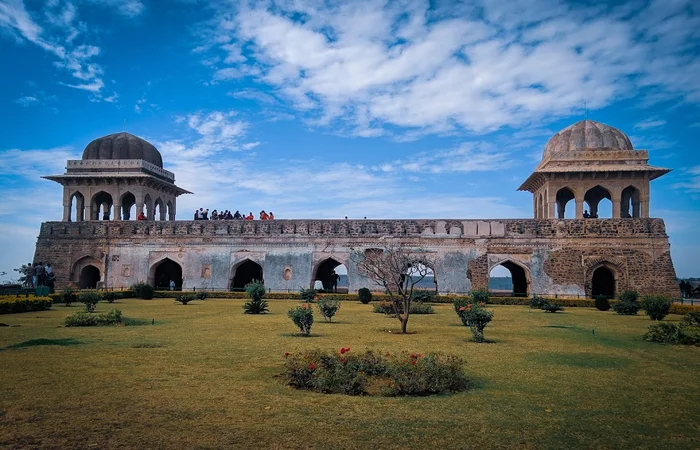 Roopmati's Pavilion is a beautiful piece of architecture made by Baz Bahadur back in the 16th century by the banks of the Narmada River. This place has high terraces to enjoy the beautiful views around the place. This place shows how Indian history is a blend of romance with gory.
India is not only a place for courage and glory, but it also witnessed the tales of love. This place is a burning example of the medieval romance between Baz Bahadur and Rani Roopmati. Since it is made on a hilltop, it allows a picaresque view of the surroundings and serves as a retreat for the beloved queen. Not only that but having a broad view helped the army to observe the territory as well.
Entry Fee: INR 5 per person.
How to Reach: From Indore City, by road (95 KM)
5. Kedareshwara Temple, Halebidu, Karnataka (South India)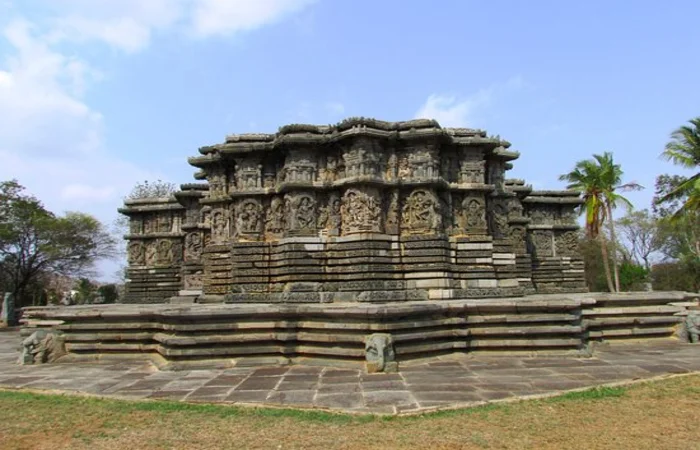 Located at Halebidu, Karnataka, this Kedareshwara Temple stands as an artistic representation of the Hoysala Dynasty. This temple was built in the 13th century by Hoysala King Veera Ballala II.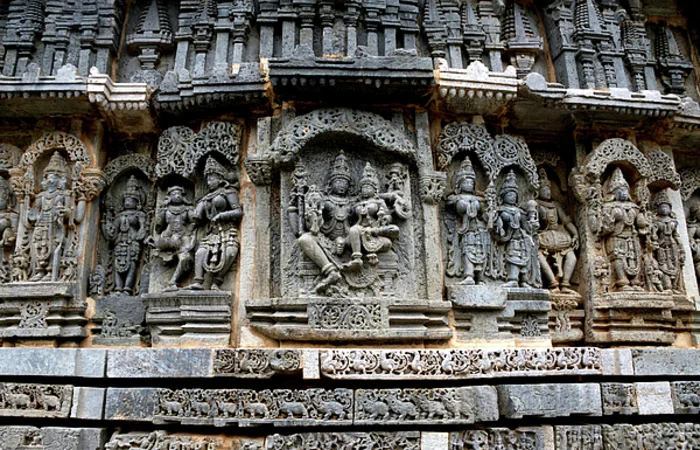 Hoysala architecture is a blend of Western Chalukya style with the Dravidian style of art. The temples made during the Hoysala Dynasty are shaped like stars. They are situated on raised surfaces and apart from that, there are many relief statues and sculptures incorporated within the walls of these temples. Within the walls of these temples are various Hindu mythological characters and other religious and native symbols. Made of black stone, this temple is not only a part of Indian culture but is also a representation of how Indian kings fostered art and architecture.
Entry Fee: None
How to Reach: By air: Belgaum Airport/ By train: Hassan Railway Station/ By Road: Halebidu KSRTC Bus Stand
Did you know about any of these places? If yes, let us know in the comments! Check out here to read more about Indian art and handcrafted products!